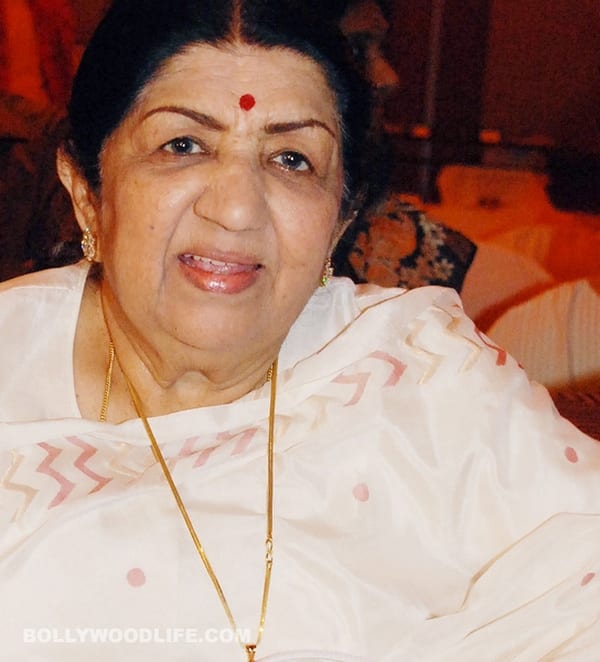 The legendary playback singer speaks at the launch of her record company L.M. Music
Singing legend Lata Mangeshkar has launched her own music label L.M. Music with an album of bhajans. Lata has sung along with younger sister Usha Mangeshkar for the new album. The two sisters have sung a number of hit songs in the 1950s and 1960s like Apalam chaplam (Azad), Kis kaaran kamini sharmaye (Chandan Ka Palna) and Bahe jaiye na rani (Sabse Bada Rupaiya).
The new album has bhajans dedicated to Swami Samarth of Akkalkot. "It is always a pleasure to sing with Usha. She's a fine singer in her own right. We've come together again because of the solemnity of the occasion. Swami Samarth is a much-revered saint from Akkalkot," said Lata.
The music of the album is composed by a young musician Mayuresh Pai. The company and the label was due to be launched November 18 in a lavish bash but had to be postponed twice. First due to the death of Lata's niece and Asha Bhosle's daughter Varsha, and again owing to to Shiv Sena chief Bal Thackeray's death
"Our release function had to be put off. 2012 was not a good year for me. We will have a lavish function in January 2013. But we had to release the Mahamantra album for Swami Samarth. It was a commitment. We had to deliver within a time-frame," she said.
About the label L.M. Music, Lata shyly said, "It's a name suggested by everyone in the family. I went along with it. I've no interest in using my name for anything."
MUST READ: Asha Bhosle on Lata Mangeshkar: Didi is like my mother