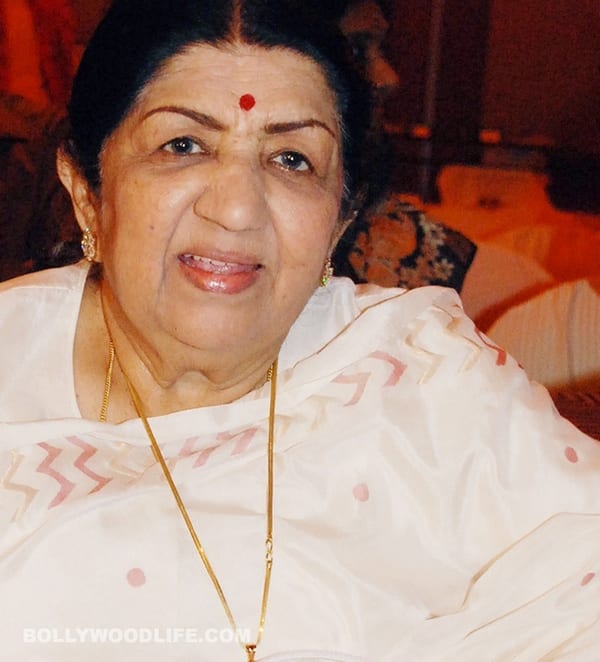 The legendary singer is back to playback singing with Kapil Sharma's Dunno Y… Na Jaane Kyun's sequel. Read on for more…
The nation's nightingale recorded a song for Kapil Sharma's sequel to Dunno Y…Na Jaane Kyun which was a tale of homosexuality. The veteran singer whose career spans across seven decades recorded the song at her own studio in Mhada.
Nikhil Kamath who has composed the song title Jeena kya hai describes it as a "love ballad set to a soft rock beat."
Lataji had kept away from the world of playback singing because the latest music trends didn't fascinate or engage her. She emphasised that the contemporary musical scene is very different from that of her zamaana and nowadays everything musical is primarily about beats. Then why did she agree to crooning for Kamath? "It's a trendy song of today which youngsters will instantly connect with. It has acoustic drums, electric guitars, a choral orchestra and Lataji's divine voice," he says.
Lataji had sung Pal mein rishtey badalte hain in the first film and it was on the insistence of the the Norwegian collaborators who loved that song that she agreed to singing once again. The song will have Zeenat Aman, Kapil Sharma, Yuvraaj Parashar, Pakistani heroine Sadia Khan and a few European actors in its video.
Kamath had called the veteran singer and sang to her over the phone. Though it is hard to please the singer, yet she was stirred by the soulful lyrics and the pleasing melody. She gave the song a green signal right away. Kamath is more than thankful as he couldnt have imagined anyone but Lata to have sung his song and he added that the living legend sang every word flawlessly.
The film, Dunno Y…Life Is A Moment, is being made in Hindi, English and Norwegian and has a mix of Indian and European singers and composers. It is also a collaboration between Indian director Sanjay Sharma and Norwegian director Tonje Gjevjon.