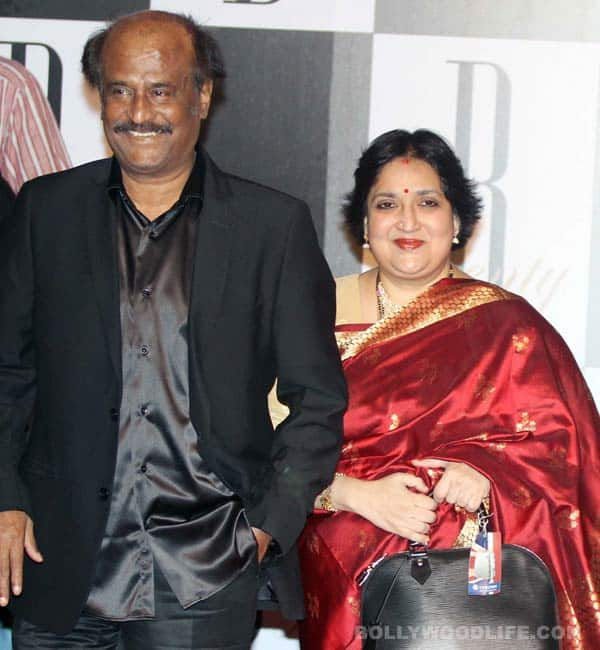 The megastar's better half maintains that Rajinikanth has cut down on his film work post Robot and takes only select films now!
Kochadaiiyaan, said to be India's first motion capture 3D computer-animated film, would serve as the prequel to Rajinikanth's another project Rana, which got delayed when the superstar fell ill in 2011.
Rana is not decided as yet but this story is connected to Rana and in future we will have to see how the sequel comes up," she said. Latha, however, is confident about the success of Kochadaiiyaa' which she says is a bold step in Indian cinema.
"Soundarya was well prepared to take this challenge as she wanted to bring this photo realistic motion capture technology in the line of 'Avatar' and 'Tintin' to India. This will open up a huge industry here as there is now a scope of making films that are not possible in live action."
Rajinikanth and Latha's both daughters –Aishwarya and Soundarya — chose filmmaking as a career and Latha feels they have found what they want to do in their life.
Aishwarya, who is married to actor Dhanush, made her debut with '3' while Kochadaiiyaan is the first film for Soundarya.
"As directors each one has identified what they are good at. They have identified their skills and aptitude and then took to directing. We stand by whatever they do in life," Latha said