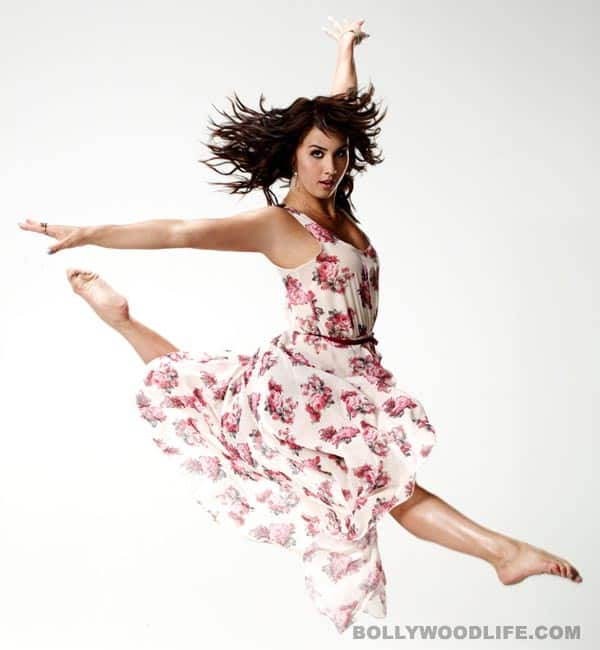 The ace dancer and winner of the third season of So You Can Think You Can Dance, is jittery about performing in front of Bollywood dancing diva Madhuri Dixit-Nene on Jhalak Dikhhla Jaa 6
ABCD actor Lauren Gottlieb says, "I think it is good to be nervous. I am always nervous when I perform. It gives me that adrenaline rush. I think it will be extra nerve-wracking to perform in front of Madhuri. She had been brought to my eyes last year. No one can compare to her."
But at the same time, she feels, "I feel I can relate to her in both films and dancing. She just has a remarkable career and I think I can learn so much from her", she added. Lauren confesses that she would be unable to do justice to any of Madhuri's songs. "The Indian actor has dazzled everyone with her dance numbers Ek Do Teen, Chane ke khet mein and Dhak dhak karne laga. I don't know if I can dance to one of her songs. I don't know if anyone can do justice as she does," she said.
Starting her career in India with the dance film, ABCD, Lauren is excited to push myself to her limits on the show starting June 1. "The person I am, I can compete to an extent. I can have fun with it, but at the end of the day I want everyone to do their best. I feel the only person who one can compete with is ourself. I am excited to push my limits. I am a fan of all the artists. If anyone needs help, I will help and we will build that friendship," she said.
The actress looks at Jhalak Dikhhla Jaa as a challenge. "It will be difficult. This will be a completely new way of dancing and moving. The music and culture of dancing here is so foreign to me. I want to try to pick it up," she said and added that she is trying to catch up with the previous season on YouTube.
Incidentally, it will be Remo Fernandes (director of ABCD) judging her on the dance reality show along with Madhuri and Karan Johar.