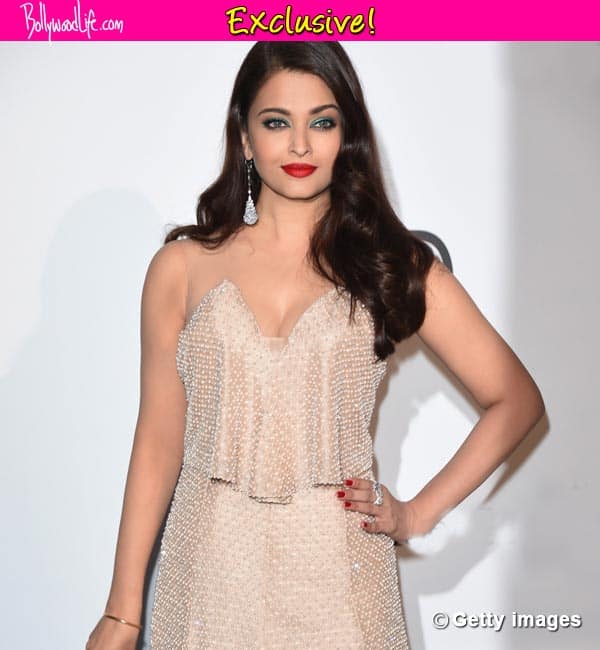 Director Sanjay Gupta reveals the entire storyline of Ash's come back film
Aishwarya Rai Bachchan is not going to be too happy with this! During a time when movie scripts and plots are heavily guarded, the director of Jazbaa, Sanjay Gupta has leaked the complete story and plot of his upcoming film starring Irrfan Khan and Aishwarya Rai Bachchan in the lead roles.
Talking to a leading tabloid Gupta who seemed excited to share news of how Ash bagged the film ended up giving away pivotal plot and character details in his conversation with the journalist. So while everyone has been branding the film as a 'spy-thriller', here's what we could dig out about the film from Gupta's mumbo-jumbo.
– "The film revolves around four characters. Irrfan plays a suspended cop, a loose cannon."
– "Aishwarya plays a lawyer" (perhaps as a veiled spy?). Sources seemed to point out that Ash will play a spy and also do her own action scenes in the film. Perhaps her lawyer bit is an act she needs to put up to hide her real intentions.
– "The film will not depict any romance between the two but culminates on a note where you get a feeling that Aishwarya and Irrfan's equation might develop into a relationship later.
– So Irrfan as a suspended cop and Ash as a lawyer, thats what their roles in Jazbaa seem to be!
– Surprise surprise! John Abraham plays a cameo in the film.
– Gupta is still on the look out for a fourth senior actress to play the final character.
This information is enough for those waiting in anticipation to figure out the plot of the film. So get ready to watch Ash play a spy moonlighting as a lawyer and also a cameo from hottie John Abraham!