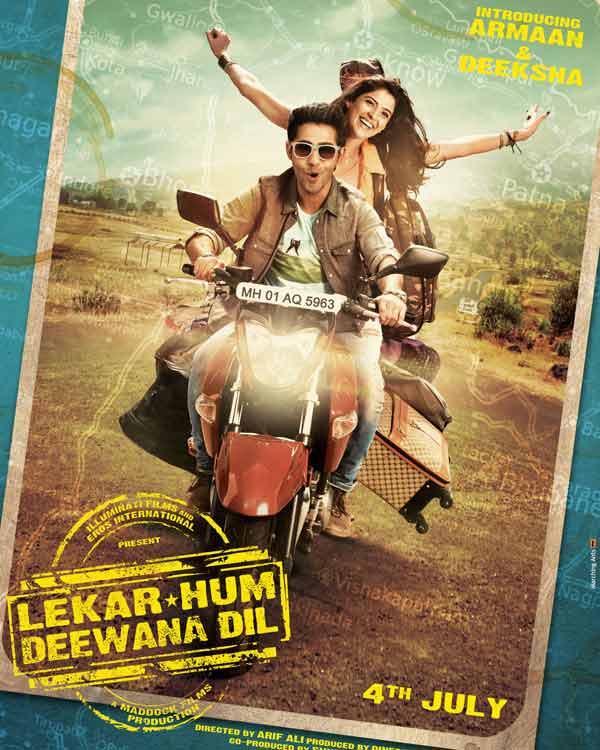 The two newbies are directed by Imtiaz Ali's brother Arif in an unusual love story
Lekar Hum Deewana Dil (LHDD) starring Ranbir Kapoor's cousin Armaan Jain and Deeksha Seth hits the theatres this Friday. Our critic Prateek Sur is watching the film right now. He has sent us his first impression of the film.
Prateek says, "LHDD is the story of Dinoo (Armaan) and Karishma (Deeksha), two youngsters who elope fearing that Karishma's family will get her married to a guy of their choice. Following this, they get married in Goa. As they move forward, life gets tougher and they realise that it wasn't something that they wanted. Acting wise, Armaan is a little loud but justifies in parts. Deeksha is good. She will instantly remind you of Anushka Sharma and Deepika Padukone during their initial days. The story of the film is decent since the makers of the film haven't shown a typical love story."
Coming back to the film, will Dinoo and Karishma change themselves or will they just end up hating each other. To find that out, keep watching this space for the full review soon.
Read full movie review here:
Lekar Hum Deewana Dil movie review: Armaan Jain and Deeksha Seth's love story is clichéd yet lovable!