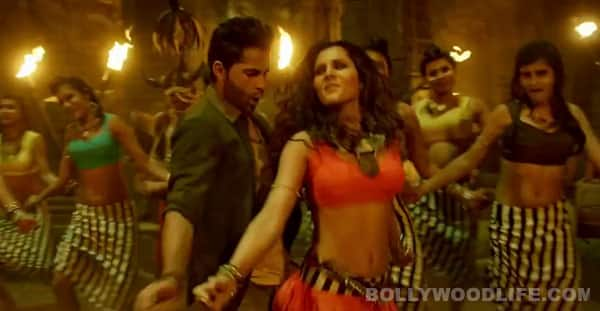 Watch AR Rahman's latest track for Ranbir Kapoor's cousin
The makers of Lekar Hum Deewana Dil have come up with the latest track from the film. Sung by Raghav Mathur and Tanvi Shah, this AR Rahman composition is very innovative and experimental. You will be treated to African style drumming and percussion, which is laden with a lot of bass. However, this is not one of those songs that you would want to listen to over and over again. Here's what we like and what we don't like about the song.
What we like:
-Raghav Mathur's vocals are great and suit aptly for the feel of the song. Even Tanvi Shah compliments him very well.
-The item girl's belly dance is fantastic.
-Deeksha Seth's screen presence in minimal, but she manages to grab your eyeballs with her possessive girlfriend act.
–AR Rahman's innovative idea of mixing African beats to a dance number which actually speaks about a qawalli.
What we don't like:
-Armaan Jain's antics fail to impress. His dancing is okay but his his acting seems over the top.
-Amitabh Bhattacharya's lyrics do not make a lot of sense.
The song definitely has an AR Rahman feel to it, but fails to impress the way his other songs always do. So go ahead BollywoodLifers, have a look at the song and let us know your thoughts.