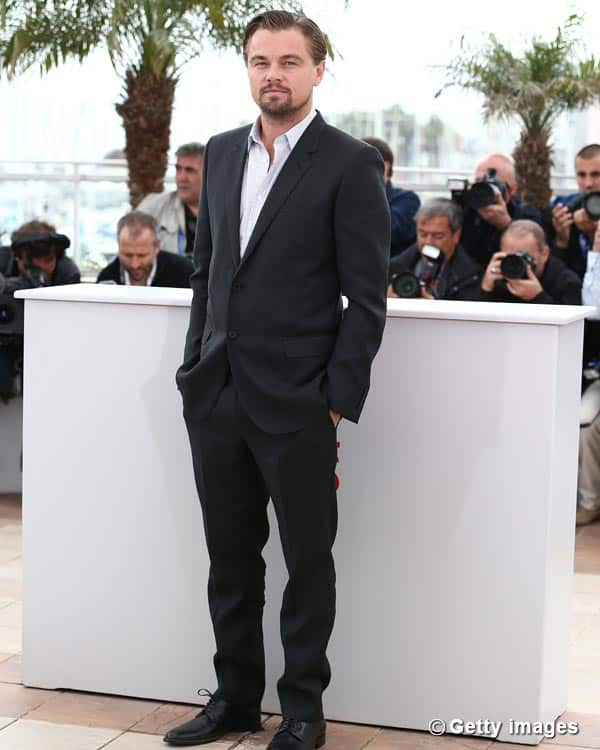 DiCaprio has been in the industry for around two decades and he is one actor who has been a part of some iconic movies. As he turns a year older today, we pick out his 5 best films…
He is hot, talented and every girl's fantasy – that's Hollywood hottie Leonardo DiCaprio in a nutshell. Born on November 11, 1974, The Great Gatsby actor turns 39 today. And though Leo has lost his boyish charm over the years, he is surely getting hotter by the day. We are sure you would agree with us on that. That's not all, as an actor too; Leo manages to woo us every time with his performance. So on his birthday, we list down five most memorable films he acted in…
What's Eating Gilbert Grape: DiCaprio proved his mettle as an actor with this 1993 family drama wherein he played Johnny Depp's mentally challenged brother. His portrayal as Arnie earned him his first Oscar nomination in 'Best Actor in a Supporting Role' category.
Titanic: Leo convincingly played the role of 20-year-old Jack Dawson in this mega budget film directed by James Cameron. His chemistry with co-star Kate Winslet was appreciated and the movie went on to become highest grossing film ever. Not many are aware of the fact, that the blue-eyed actor initially refused to star in the film but James pursued him and got him on board.
The Aviator: Leonardo DiCaprio got rave reviews for his performance in this biopic which was directed by Martin Scorsese. The talented actor earned an Oscar nomination in the 'Best Performance by an Actor in a Leading Role' category. In all, The Aviator got 11 nominations at the Academy Awards.
Blood Diamond: Once again Leo was seen in a serious role in this political war thriller directed by Edward Zwick. His solid and gritty act got him an Oscar nomination too in the best actor category.
Shutter Island: Leo and Martin Scorsese came together again for this psychological thriller and though the film caught everyone's attention coz of its 'open' ending, there is no denying the fact that DiCaprio gave a terrific performance.