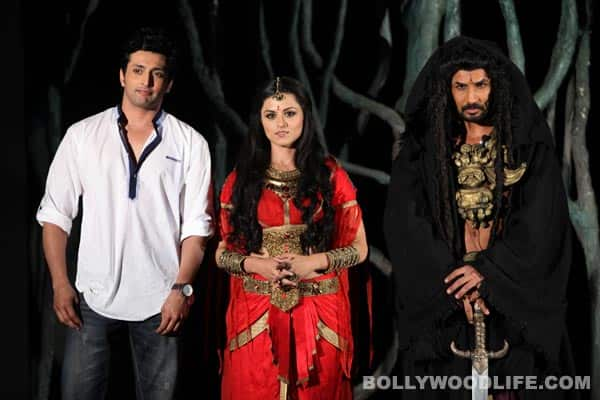 The new venture produced by Shabbir Ahluwalia is a fantasy fiction that revolves around love and reincarnation
Life OK's Savitri is a cross between mythology, fantasy and romance starring Ridhi Dogra as Savitri, Yash Pandit as Satya and Krip Suri as Rahu Kaal. The show is loosely based on the Mahabharat story of Savitri and Satyavan.
It's a love story that happened at least 1000 years ago – when a part of the earth was ruled by Rahu Kaal. Damayanti is a warrior princess who was known for her beauty. Rahu is smitten with her beauty and proposes her for marriage, but the princess is in love with Veer – the senapati (commander) of her kingdom. In order to win Damayanti, Rahu challenges Veer to a battle, but tricks him and kills the love of Damayanti's life. Before dying, Veer and Damayanti promise each other that they will take a hundred more births, if necessary, to be with each other.
Damayanti and Veer are reborn as Savitri and Satya in the 21st century. Unfortunately for them, Rahu Kaal is still a hurdle in their love saga. Will the duo win the battle or will they have to struggle all over again – this forms the crux of the entire story.
The show seems interesting although it has some outmoded dialogues. Using some of the best graphics and special effects – the show seems to be made to impress. Let's hope they keep up their promise and don't disappoint us.
Catch Savitri on Life OK starting on February 18, Monday to Friday at 8:30pm
Also Read:
Saraswatichandra new promo: Jennifer Winget takes Oh My God seriously
Pavitra Rishta: Ankita Lokhande to stay back till 1000th episode?
Is Sanjay Leela Bhansali doing it again?