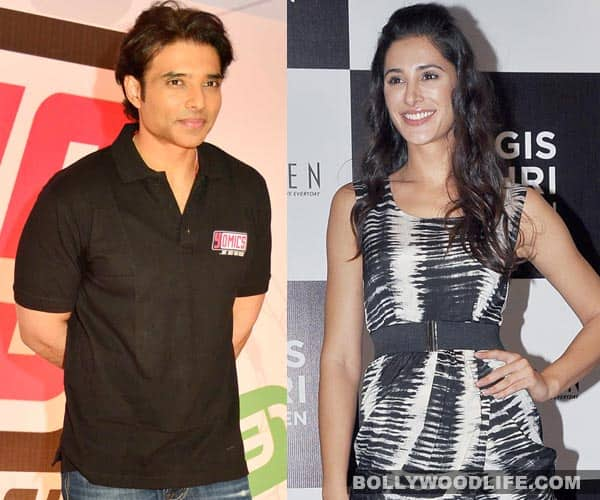 The Rockstar actor has been thrown out of Shaukeen remake
With just two releases (Rockstar and Madras Cafe) to her credit, Nargis Fakhri is still trying to find her place in Bollywood. But that hasn't stopped her from rubbing producers the wrong way. The actor was committed to doing the remake of Shaukeen over a year ago. At that time, the film was to be directed by Rumi Jaffrey. Reveals a source. "She had even started taking diction classes. The producers had arranged for the same." Over the following months, things changed and the project became bigger and better. Tigmanshu Dhulia was signed on to write the film and Abhishek Sharma replaced Rumi as the film's director. Nargis was overjoyed. The film is scheduled to go on floors in April this year. However, the makers were in for a rude shock a few days back when Nargis asked them to revise her dates as she was being approached by Hollywood director Paul Feig for his new film. Looks like she is following her alleged boyfriend, Uday Chopra's footsteps. After all, don't we know, how Uday, who had a failed career in Bollywood is now producing some movies in the West under Yash Raj Films' Hollywood production banner?
Anyway coming back to Shaukeen, according to a source, "It was downright unprofessional on her part to ask the producers to change their schedules at the last minute. The producers called Nargis to their office for a meeting, at which she cried, and admitted to being unprofessional but she explained that she didn't want to lose the opportunity of doing a Hollywood film." Not just that, Nargis said that being an American, doing an American film would be her first priority. That was the last straw. The producers decided to drop her from the film that very day. In fact, the agency that represents Nargis, Kwan, is also embarrassed for their client's unprofessionalism and are ready to part ways with her.
Dumping Nargis turned out a blessing for the makers of Shaukeen though. They are now in talks with Shraddha Kapoor and she has almost been finalised for the role. She has loved the script and dates are being worked out presently. An actor throwing trouble just a month before a film goes on floors is something the industry will never forgive. Already, a group of filmmakers is getting ready to boycott Nargis and the agency that represents her. All because the 'American' chose to do a junior artiste's role in a Paul Feig film.
Speculation is also rife about the exact nature of relationship between Feig and Nargis. The actress claims she just met him two weeks back when she was in London. However, her Twitter history shows that they have been in touch since October 2013.
Text courtesy – DNA