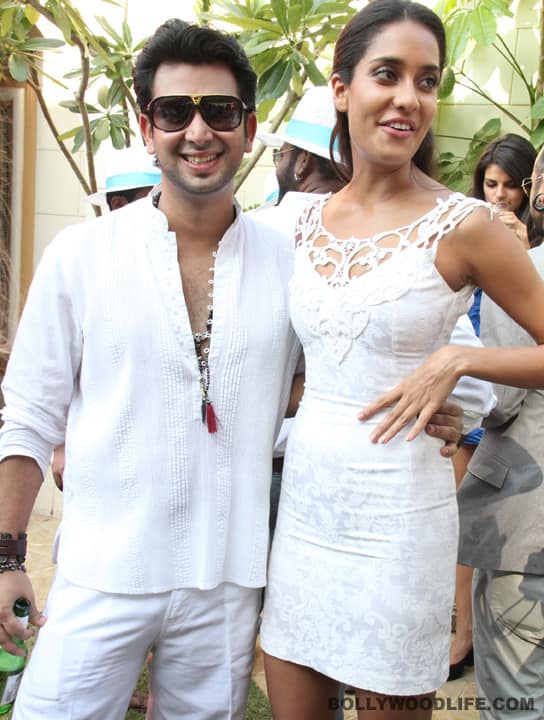 The sultry babe who appeared in movies like Aisha and Rascals has made her relationship official with beau Karan Bhojwani
Lisa Haydon is on the top of the world as she got engaged to Karan Bhojwani (son of socialite Devieka Bhojwani and Suresh Bhojwani). The two have been seeing each other for more than three years now and seems like they finally made up their minds about spending the rest of their lives with each other. 'Elated to share that I am engaged to the most loveable man (Karan), looking forward to celebrating this amazing freedom we have found from loving each other, we are so happy,' tweeted Lisa.
Two years ago when Lisa had spoken to BollywoodLife, and when we had enquired about her beau, she was all guarded and made sure she didn't reveal much. " I think it's all right to speak about a relationship when you decide to get married. At this point, speaking about it to the media puts a lot of pressure on it. There are a lot of other people, like parents and friends involved too, so it makes it all the more difficult. There are also lots of expectations attached to this and you have to think about everybody," she had said.
We are glad Lisa and Karan's relationship stood the test of time. Readers, time to congratulate the love birds!