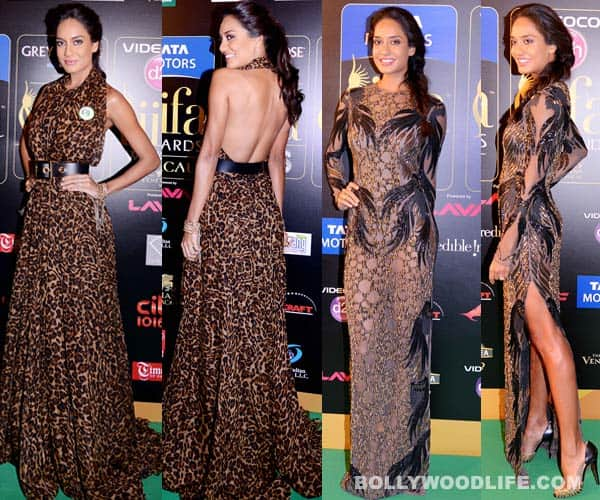 The babe was seen wearing sexy gowns back to back at the IIFA events held at Macau, giving some serious style competition to the hottest Bollywood babes.
At the recent IIFA Rocks event, Lisa Haydon chose to go wild in a backless animal print Gucci gown. We love the way the gown falls – lending her overall appearance a very classy look – just the way it should be when you are on an international platform. 
The thick belt which she wore was just perfect and added a tinge of adventure to her style. But the Rascals actor wasn't done yet! She left no stone unturned for her second appearance as well. This time she ditched anything that's wild or even remotely feminine. She went all ravishingly risqué in a Namrata Joshipura bling side slit gown. It was covered and transparent at the right places.
The dusky babe made it look so effortless, as if going about the whole thing was such a cakewalk –right from the make up to the hair. So Ms Haydon, when we say you are such a diva, we totally mean it…