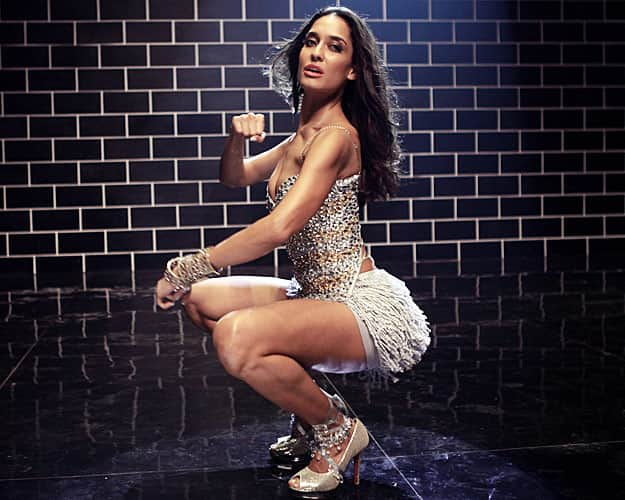 The actor-filmmaker Thiagarajan who had purchased the remake rights of Queen has hinted that Lisa Haydon may reprise the her role of carefree Parisian in the remake
For those who have watched Queen, the word Vijayalaxmi would immediately remind you of Lisa Haydon's cracker jack of a role from Queen. With minimum screen time the leggy lass almost stole Kangana's thunder in Queen. What would you say if Lisa Haydon may enact her carefree independent woman antics in Queen's South Indian remake?
As soon as the news broke that Queen remake rights have been sold to producer Thiagarajan, the speculations on who will play Kangana's role in the remake has been on the rise. While the producer disclosed that he might cast his son actor Prashanth in the role of Queen's mean fiance, he also let it slip about the few other details. Thiiagarajan told the media that he is talks with Lisa Haydon to reprise her Parisian desi role from the original.
"For the protagonist, we need an actress who can look sobre, and at the same time, have a carefree attitude. Some of the top heroines here have shown interest. We have spoken to Lisa Haydon about reprising her role  in all the four languages" stated Thiagarajan adressing the media.
The filmmaker disclosed that Paris,Amsterdam and Spain are the locations where he would want to shoot the movie. Its been only 24 hours since the news of Queen's South remake broke and the wheels of the remake are already set in motion. If the producer can get Lisa Haydon to join the bandwagon, then beware people cause this ride is going to gather some serious steam.