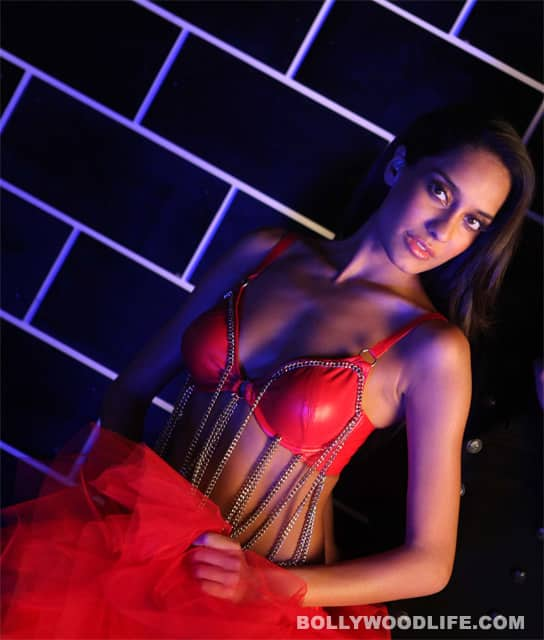 This leggy model does not mind being labelled 'the next item girl in town', but insists she is serious about her acting career
For most models Bollywood is a natural transition. What is it like for you?
I have always been into creative arts — modelling, designing, television and films. But yes, I have always been passionate about acting. After a point, there is not much you can do as a model. The scene here is not that evolved yet. And how challenging can walking on the ramp get?
You are being called the next item girl in town. So, you are now a part of the item song trend…
I don't know if I am being called that, but yes, it is fun to be a part of that gang! Shake It Saiyaan is not a typical Bollywood item song. It's quite classy and it's more hip-hop. So, I am doing a lot of booty shaking like Ciara and the likes. The feel of the song is totally in the space of Lady Gaga.
Do you think your Hindi accent and the 'girl from America' image could restrict the roles that come your way?
I am learning to speak Hindi, every day. It's work in progress. I think I've improved a lot. I am aware that initially I will get offered those kinds of roles. But how long will I keep getting them? Things will change with time.
So, is Rascals turning out to be easier than Aisha, when it comes to dialogue delivery?
Thankfully, I don't have too many dialogues in Rascals (laughs).
Is Bollywood something that is just happening to you or are you consciously making a way into it?
I am very serious about an acting career. I am lucky to have worked with an experienced director like David Dhawan so early on. I would definitely love to do more roles and work with interesting directors like Dibakar Banerjee and Anurag Kashyap. I like their kind of cinema. It is one thing to be serious about your acting, but you need to be taken seriously by others.
Initially, models are always looked at as eye candy and most struggle to prove their acting skills.
Models are viewed as a glamorous lot and they are first cast in films because of that. Everyone wants beautiful actors. I can't expect the industry and the audiences to immediately perceive me as a serious actor. It's not going to happen. It is a protocol you have to go through as a model turned actor.
Are you conscious about the image you want to create in the industry? Most girls are all right about a sexy image in the beginning and then slowly they struggle to be taken more seriously.
A person can't only be sexy. Each one has different sides to their personality — a family side, a side you show to your friends, and a lot of other things like love for music and dance. It just takes time for people to become aware of the different facets of your personality.
Are you uncomfortable talking about your relationship with Karan Bhojwani?
That's not true at all. It's just that I think it's all right to speak about a relationship when you decide to get married. At this point, speaking about it to the media puts a lot of pressure on it. There are a lot of other people, like parents and friends involved too, so it makes it all the more difficult. There are also lots of expectations attached to this and you have to think about everybody.