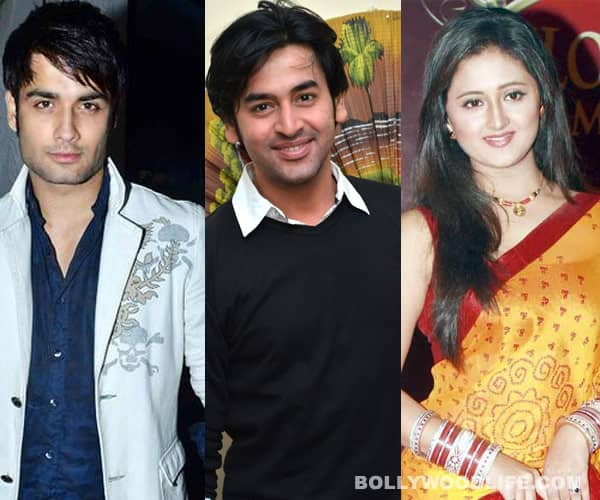 NaMo has emerged triumphant in Vadodara and Varanasi and his party's flag is flying high almost all over the nation. So will B-town and tellyland be celebrating Modi's success?
Narendra Modi must be really happy with the election results 2014 and the way they are going about. But Modi wasn't at his party office to celebrate his success. In fact, he has been at his Gandhinagar residence since morning awaiting the results from all other constituencies. While Narendra Modi may stay indoors with his fingers crossed or beaming with pride, we wonder what all the celebs who supported him will be doing with his victory. A lot of actors from tellyland had voiced out their support for Narendra Modi. Let's take a look at what celebs like Rashami Desai, Shahshank Vyas, Vivian DSena among others had said about BJP's Prime Ministerial candidate Narendra Modi.
Shashank Vyas of Balika Vadhu said, "Everybody is talking about Narendra Modi. If we give him a chance, we can expect change nationwide also. I think he is the perfect candidate for the position of PM."
Vivian DSena of Madhubala – Ek Ishq Ek Junoon said, "Narendra Modi is my favourite politician. He has developed Gujarat quite well. He has the charisma of a leader. He would be the next PM. He would revolutionise the country for sure."
Rashami Desai of Uttaran says, "Narendra Modi fits the bill to be PM. He has done wonders with Gujarat. I have been visiting Ahmedabad often and I find it is now a developed city. He seems to be the ideal candidate to take charge as PM."
Krushna Abhishek said, "I feel Narendra Modi-ji should win…The reason is his experience and struggle in politics. He has changed the face of Gujarat and I think his experience will work in favour of the country. He has tremendous energy, I think he must be around 64, but when he gives a speech, his energy and spirit really shows. That's why I think Modi-ji should come (in power)."
Sharad Kelkar of Kuch Toh Log Kahenge said, " Narendra Modi would be the perfect PM and India will see a light and array of changes with his focused ideals and no nonsense attitude. What India needs is a corruption free leader."
Well, these are some celebs from tellyland who felt that Narendra Modi deserved a chance to be the Prime Minister. But it wasn't just these TV actors who felt so. The entire nation shared the same sentiments and we can now see the change, isn't it? It could be coz of what Modi has done for Gujarat or his election campaigns but he has certainly won the hearts, minds and votes of the majority of the nation. With Narendra Modi receiving such an amazing support and emerging victorious in so many places, we wonder what will the celebs from tellyland do to celebrate his victory. Having voiced out their support for Narendra Modi way before he won the elections, we are sure Rashami Desai, Vivian DSena and Shashank Vyas among others will have plans to celebrate his victory. We will keep you updated!