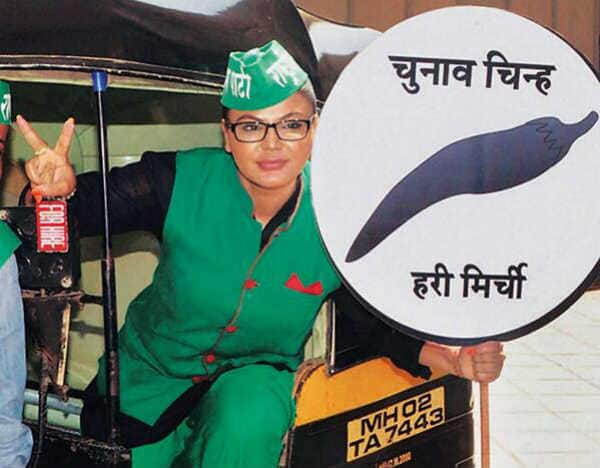 The incorrigible motor-mouth who just couldn't stop at slapping ex-boyfriends on camera for publicity decided to contest in the Lok Sabha Elections after forming an independent party. Well, looks like the voters called her bullshit. Read on to find out more about Rakhi's short-lived political stint…
We can vote Rakhi Sawant as the most annoying celebrity in the history of pointless celebrities without thinking twice. But sorry Rakhi, we cannot vote for you when it comes to serious politics. The Lok Sabha election poll results have proved that only 15 people took Rakhi Sawant's Rashtiya Aam Party seriously.
We wonder who these 15 people could be. Perhaps, Rakhi threatened to slap this small lot of voters on camera to extort votes, who knows?
Well, this is the funniest Lok Sabha elections news we have got so far; hands down the funniest! 15 votes after 3 rounds of counting! Good Lord Rakhi, please fly off with KRK because by now we think you can gauge who is going to win these elections! Wink Wink.
ALSO READ: Rakhi Sawant: A virgin?