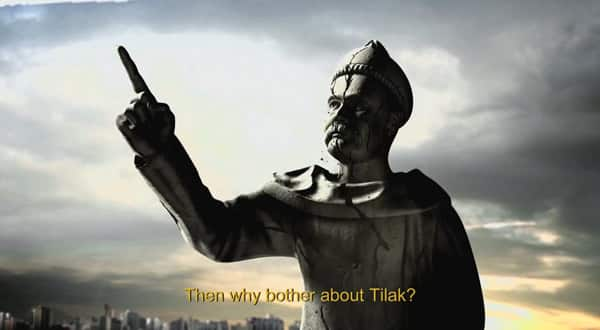 Subodh Bhave's voice over and the impressive looking imagery is moving and thought provoking
After getting fabulous response from the audience and the critical acclaim for his portrayal of Bal Gandharva, Marathi actor Subodh Bhave will portray Lokmanya Tilak in the forthcoming movie Lokmanya Ek Yugpurush. In the teaser, the young actor is heard asking some really disturbing questions related to the socio-political situation in the country vis-à-vis the ideologies our freedom fighters nurtured and stood by to make India a free state.
Bhave has also shaven his head for the role. "I decided to shave my head to make the character look more real. I didn't want to leave any stone unturned from my side as when you portray a real life character a lot of emotions are attached with it."
In today's times of increasing fragmentation amongst people and general apathy and aloofness one feels while breathing in politically, socially and financially uncertain environment can Tilak's ideologies be looked at with a fresher perspective or will this be the last generation to commemorate the great man? The teaser asks pertinent questions.
[flv]http://st1.bollywoodlife.com/wp-content/uploads/2014/01/Teaser.flv[/flv]