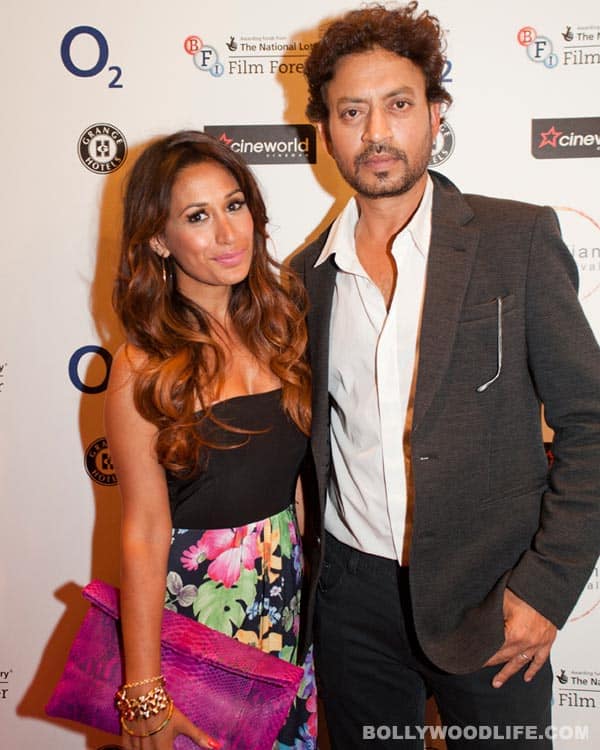 The renowned fest, showcasing Indian independent films, began on July 18 and is receiving a fantastic response this year
Acclaimed actor Irrfan Khan, known as India's import to Hollywood, was the guest of honour at the London Indian Film Festival 2013 opening night on July 18. Other guests seen with the Life of Pi star were Preeya Kalidas, Ferena Wazeir (aka Feryna Wazheir) and Asif Kapadia. Wazeir, in fact, is the brand ambassador of the LIFF. The event that celebrates Indian indie films is in its fourth year now.
LIFF 2013 opened with Nawazuddin Siddiqui film Monsoon Shootout but the star was not seen at the premiere. Other films in the screening list include Shilpa Shukla's B.A. Pass (Hindi), detective thriller Pune 52 (Marathi) and Q's Tasher Desh (Bengali) to name a few. Actor Akshay Kumar's latest Marathi production, 72 Miles – Ek Pravas was also showcased to a packed theatre.
Irrfan and National Film Award-winning director Adoor Gopalakrishnan conducted masterclasses at the festival and received a very good response.
What's special this year is the introduction of Gujarati films, as also ones from Pakistan. The festival will close with Bombay Talkies, a set of four short films made by festival favourite Anurag Kashyap, and renowned directors Karan Johar, Zoya Akhtar and Dibakar Banerjee.
For more details on LIFF 2013, click here.