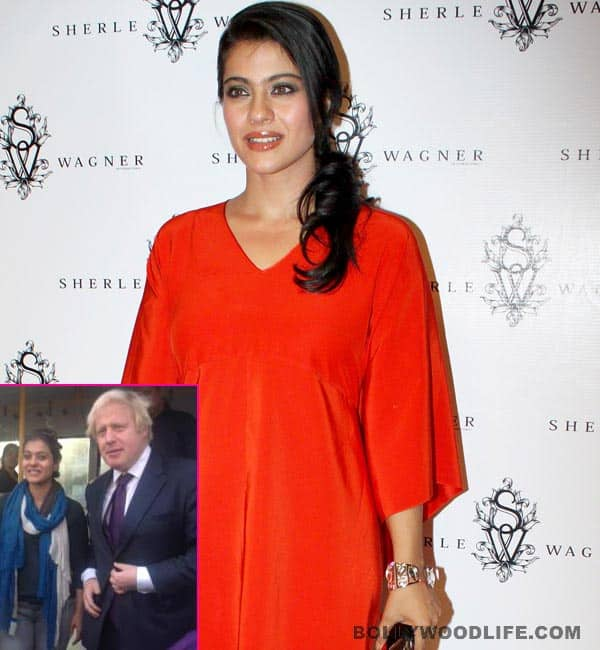 The British columnist and politician is in India on a six-day business tour, but then why is he traveling economy?
Boris Johnson, the mayor of London, is touring the country in the hope of enhancing economic relations between India and the UK. While on his way back from Hyderabad to Mumbai, Boris found himself seated in the economy class of the flight that he had boarded. Disappointing, isn't it?
But what led to this awkward situation? Apparently, Kajol had boarded the very flight along with her large entourage who occupied almost all of the business class seats. Uh-ho! So does Mr Johnson hate Kajol for making him travel in the 'second-class' now? Hell, no!
The Mayor graciously accepted the fact,  conceded to click a photo with the smiling Mrs Devgn when they alighted the flight and even tweeted, "Just landed in Mumbai, home of Bollywood. Delighted to meet film mega star Kajol." Awww! Sweet, isn't it?