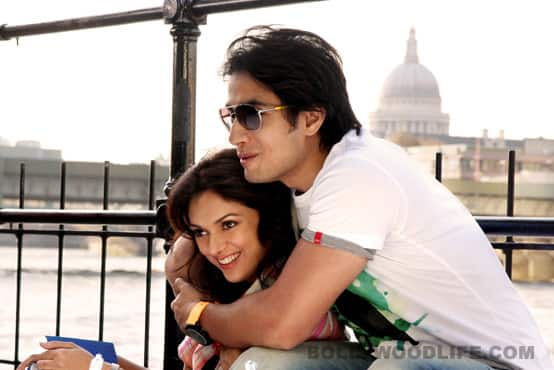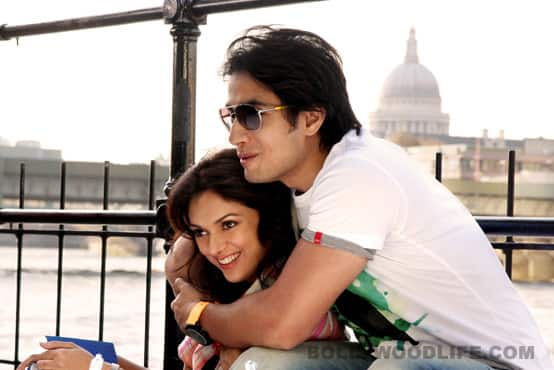 Music & Lyrics: Ali Zafar
Rating: 3.5/5
It leaves the mush out, making it sound different from the music of most other romcoms
Imagine a Bollywood love story without that one quintessential love song! London Paris New York proves that it can be done. Ali Zafar is the music director, song writer and the singer for this album and he's really impressive in all his roles. He definitely has a winner here.
The title song, London Paris New York, has an infectious energy. The cool video shot for this track is already out and it should help raise the popularity of this song. Sung by Zafar and Sunidhi Chauhan, it definitely is the top song of this album.
There's no doubt that Zafar is a good singer. But you still wonder if he should have made someone else sing some of the fast-paced numbers on this soundtrack. There's one song though that suits the old world charm of his voice- Woh dekhne mein. This soft and rhythmic number manages to exploit that very quality and is apt for his singing style.
Thehree si zindagi is a sad love song, but what works for it is that it goes from soft to fast-paced and back to slow. The high-voltage chorus singing in the background is the highlight of the song. Aditi Rao Hydari (the lead actor) has sung this song along with Zafar, and just about manages to carry it off, mainly because of the inherent sweetness of her voice. Aditi also sings the female version of Woh dekhne mein, and sounds very real and expressive in this one.
Ting rang is Punjabi number that sticks out like a sore thumb in this otherwise hip and happening album. It's not all that bad, but Zafar could have easily stayed away from including a desi dance number just for the sake of it, especially when he's got a cool list of out-of-the box tracks to rely on.
Two of the most impressive compositions though are Oo Lala and Aaja. Oo Lala has house music merging with Indian ragas and alaaps and is topped with fast-paced rhythms. As if that's not enough, there is also a rap portion. The voices of singers Sanam Marvi and Hadika Kiani blend into the whole ambience. All the elements come together to create a high energy track.
Aaja is one of the grooviest and most trippy numbers about melancholy and lost love that I have heard in recent times. The drum beats and synthesizer keep up with a track that runs at breakneck speed.
London Paris New York is like a breath of fresh air amidst the regular 'one-item song, one dance floor number and one romantic song' formula we get to listen to on a regular basis. Zafar falls short in the lyrics department but impresses as a music director and singer to give us a soundtrack worth listening to.
ALSO READ: