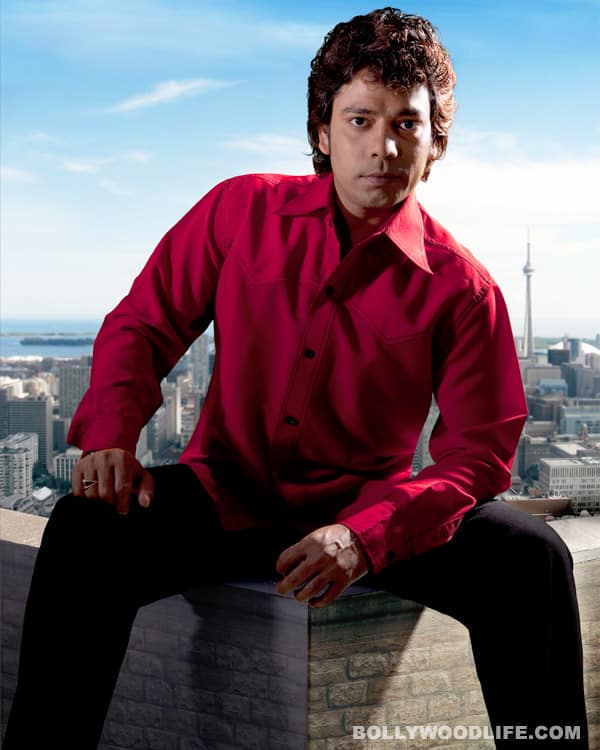 After doing his thing in a string of Bollywood films and prancing around with a bevy of Bollywood babes, Longi – as he is called – gets into the groove with controversial Pakistani sex-bomb Veena Malik
Longinus Fernandes taught Veena Malik some sensual salsa moves recently for an endorsement. And even while he can't stop raving about her dancing skills, we make sure we get into a hearty chat with the talented choreographer whose claim-to-fame list is getting longer with every passing day. And though he's had the chance to work with the crème-de-la-crème of the industry, he seems most fascinated with Aishwarya Rai Bachchan, with whom he worked in Guzaarish. "Ash lets you have the upper hand while working. Her greatness is that she's willing to learn and that's a very rare quality in people," he says, a tinge of admiration in his voice.
What does he think of the current state of Bollywood dancing? "It has already been refined to another level. People in India are right up there. Although people in the West still have the 'ta thaiya' image in the back of their minds, I am glad that I could bring about a  small change with Jai ho (Slumdog Millionaire)," says Longi.
The biggest challenge for any choreographer arises when actors don't know how to dance. The perfect case in point would be Dev Patel and Freida Pinto. How did he make them move for that crucial scene in the movie?  "I agree they aren't great dancers and that's the reason I created a whole fiesta kind of set up. That's what Danny Boyle taught me. He told me that whatever I do is fantastic, but he wants his artist to be pleasing to the eye," he explains.
And the one thing he really believes in is KISS therapy. "Keep it sweet and simple. I have no phobias as a performing artist. I do everything with passion, even if it's the most idiotic thing. Everyone wants to show off by saying that I learnt this and I learnt that and it's the latest, but nothing is the latest. Latest is what runs," he says vehemently.
The choreographer considers himself a dance master and not a taskmaster. We ask the grooving guru to relate the dance form that comes to mind when we say the following names:
Genelia Deshmukh – Jive
Sonam Kapoor – Jhatka matka (after seeing Masakali, I think she's right up there)
Freida Pinto – Foxtrot
Vidya Balan – Bollywood dancing.