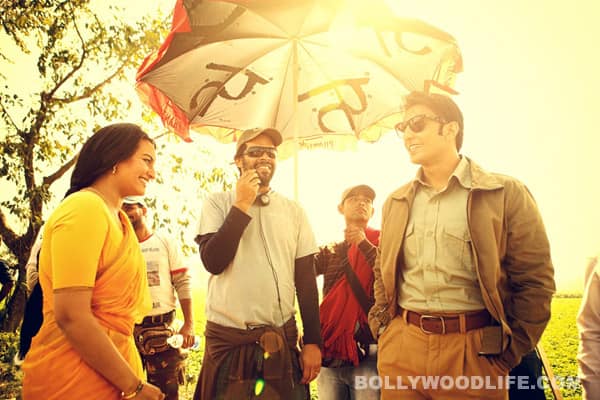 The three of them indulge in a great deal of fun while shooting for this retro-styled romantic flick
The behind the scenes stills of Lootera show the kind of passion the whole crew – from Ranveer Singh, Sonakshi Sinha and Vikramaditya Motwane to the unit members – has for filmmaking.
So if in one picture you see Ranveer Singh and Vikramaditya Motwane in a contemplative mood, focussing their thoughts on a scene, in the very next image the two are basking in each other's company and indulging in some boyish banter. Sonakshi Sinha in her elegant and ethnic avatar is casting a playfully seductive look at her co-star Ranveer, with the director by her side judging if her expression is aesthetic enough to be a part of this adaptation of O' Henry's The Last Leaf. The energy and the desire to make a film that's completely out of the usual Bollywood box is amazingly evident in these pictures. And the old-school charm is enough to blow us away, of course!