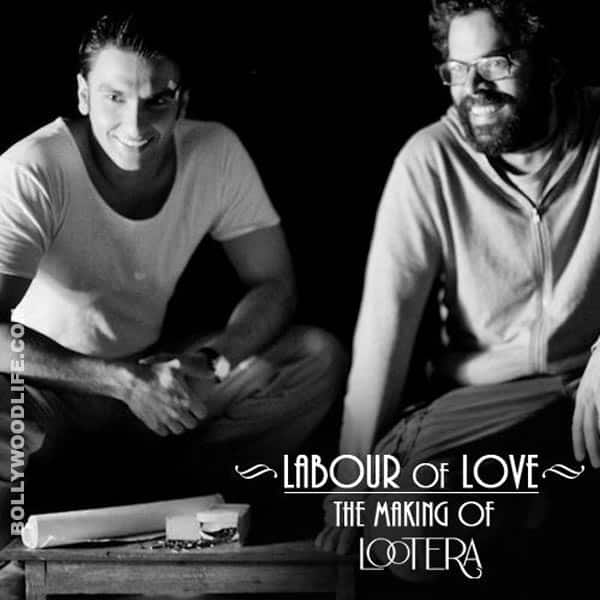 The cast and crew of Vikramaditya Motwane's forthcoming period film have gone through incredible hardships while filming the movie. Take a look!
Vikramaditya Motwane's Lootera – starring Ranveer Singh and Sonakshi Sinha in the lead roles – looks very promising. This is the director's second film after the critically acclaimed 2009 movie, Udaan, and the intelligent filmmaker has gone that extra mile to make the product look visually stunning. In this exclusive video of the making, you will see what it actually took to make this movie happen.
Since it is a period film every minute detail has been taken care of – the selection of locations is amazingly precise and the hardship the unit of Lootera has gone through is nerve-wracking. From Mumbai to Dalhousie to Kolkata, Motwane's narrative goes through different locales. Ranveer Singh even broke his back when he tumbled from a precarious height while filming a sequence in the snow. " When you see the entire unit of your film putting their blood and soul to make this film, you tend to push yourself," confesses Ranveer. Take a look at this beautiful audio visual that will simply stuns you with the kind of effort that has gone into making this marvellous production!
[jwplayer mediaid="215669″]