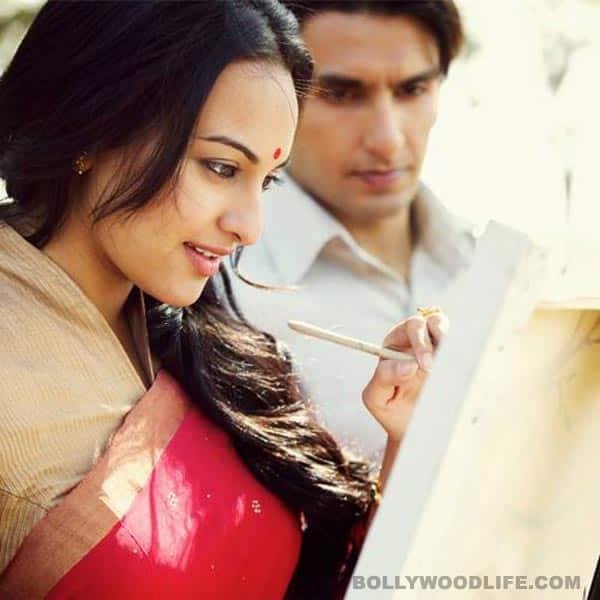 Music: Amit Trivedi
Lyrics: Amitabh Bhattacharya
Singers: Monali Thakur, Amitabh Bhattacharya, Mohan Kannan, Shikayatein, Swanand Kirkire, Amit Trivedi, Shilpa Rao
Vikramaditya Motwane's Lootera starring Ranveer Singh and Sonakshi Sinha is a grim love tale set in the '50s and the music reflects the nostalgia and the melody associated with the era. Music director Amit Trivedi has come up with six compositions for the film.
The first is the peppy Sawaar loon, which takes you back to the '50s. Monali Thakur's voice and the use of a live orchestra for recording in the studio add to the old world charm.
Ankahee is a melancholic composition and Amitabh writes some evocative lyrics. He speaks of how the beautiful moments from the past come back to haunt you. Lines like Kya kabhi savera lata hai andhera, barishe narazgi jati kabi kabhi ambar ki, patte jo shaakhon se toote bewajah to nahin roothe hain sabhi are music to the ears.
Shikayate is a light song with minimalistic use of instruments in the chorus and stanzas initially – just the piano and violin – but it slowly picks momentum. Mohan Kannan and Amitabh sing this song of hope (similar to Udaan's Azaadiyan) with warmth. But it's the poignant poetry that is the highlight of this track – Na udne ki is dafa thani, parindon ne bhi wafa jaani, andhere ko bahon me leke ujalon ne ghar basaya hai.
Monta re – a quintessential Bengali folk song – starts off with a tuntuna tune. With a mix of Hindi and Bengali lyrics, it is a heartwarming song that talks about how foolish the heart is. Swanand Kirkire's retro voice gels with the emotion of the song.
Zinda is a typical Amit Trivedi number – light tune, soothing vocals and heavy duty guitar and drums. The song has a depressing tone and talks about death. There was a time when sad songs like KL Sehgal's Jab dil hi toot gaya hum je eke kya karenge and Gum diye mustakil were loved and cherished. This one doesn't have enough pathos to be in that league, but is similar in its theme.
Manmarziyan lights up with Shilpa Rao's silky voice and the santoor. The smooth flow and the cadence touch your heart. A lovely composition sung beautifully and perfectly by Shilpa.
The music of Lootera leaves a heavy feeling in your heart. It's entirely sombre, with melancholic undertones, making you yearn for some variety in mood and change in energy. The compositions are beautiful though, and Trivedi and Bhattacharya craft a poetic soundtrack. The use of a live orchestra is the USP of this album, as it enhances the retro feel. The Amitabh and Amit jodi weave magic once again!