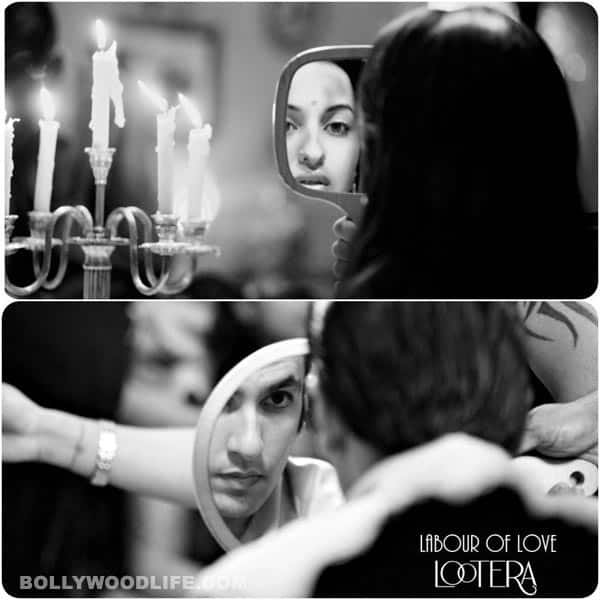 The making of the song from Lootera shows how the director made possible a perfect sepia tinted love sequence between the two actors
Considering the fact that Lootera is a movie based in the '60s, a dash of old world charm is inevitable. But the way that director Vikramaditya Motwane has managed to carefully etch an era without being overly nostalgic about it, almost every frame in the song is made to look precious and emotionally loaded. In the making of the song Sanwar loon, we see the crew shooting in icy temperatures, as Ranveer Singh and Sonakshi Sinha begin a love affair that is sealed by the end of the song in the form of a painting that the two make together. And while Ranveer seems engulfed in the character as the soft spoken leading man, we get to glimpse a naughty side to him too, as he slips out to do some of the typically crazy antics that he is known for. Sonakshi, on the other hand, is a natural in the film, and slips into the minimal '60s look effortlessly.
Director Vikramaditya Motwane meanwhile is seen being hands on, discussing how he drew inspiration from RD Burman's songs. Music director Amit Trivedi explains how he chose the right tune and the voice for the song, and he too cites some rather interesting places and people who inspired him to create the track in the way it is! So check out how the cast and crew including Ranveer Singh – who thankfully seems a bit calmer than usual – could make something so special as this charming and innocent song….
[jwplayer mediaid="226595″]