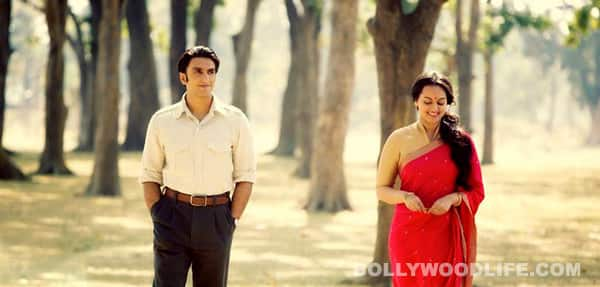 Vikramaditya Motwane's film looks high on romance, drama and passion
Ranveer Singh and Sonakshi Sinha make it look all very real in Lootera – the pain, passion, the testing times and the fury. While Ranveer is an archaeologist who bumps into the feisty Sonakshi, their sweet and simple love tale takes a heart-breaking turn when Singh disappears. The trailer suggests that cops are chasing him, and Sinha is asked to help the officials. But instead of cooperating with the police, Sona says she doesn't want talk about him anymore, and just wants to forget him.
The lady is writhing in pain and has unconditional feelings for the man who left her without saying a word. A twist in fate gets the true lovers together again. What ensues is something we are looking forward in this story that's beautifully set in the '50s era. Can the two overcome the hurdles that have surrounded them for long? Ranveer in his passionate self, and Sinha madly and helplessly in love – can't wait to watch this Vikramaditya Motwane movie!
[jwplayer mediaid="233100″]