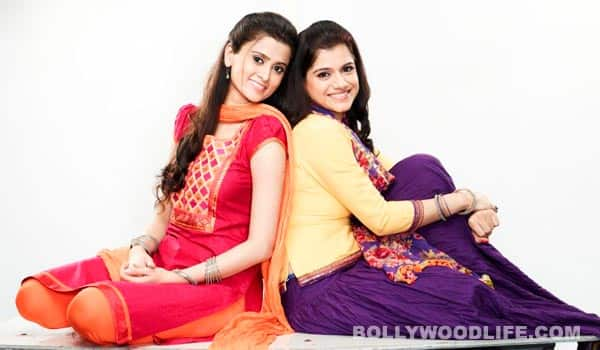 Sony TV's soap that starts next week has already sparked an open debate with two diagonally opposite viewpoints on marriage. Should love always precede marriage? Writer of the show Kamlesh Pandey asks questions…
We bumped into the writer of Sony TV's upcoming show Love Marriage Ya Arranged Marriage at the launch of the new soap. Writer Kamlesh Pandey told us that the show is a light-hearted take on a debate that's been going on for centuries in India. Which type of marriage stands the test of time: love or arranged? All set to go on air on August 6, 2012, Love Marriage Ya Arranged Marriage boasts the presence of popular television names like Ashish Kapoor, Himanshu Malhotra, Raju Kher and newcomers Samaira Rao and Mihika Mihani.
In the promos of the show we see the two chirpy young girls Mansi and Shivani debating on which kind of marriage is better, love or arranged? Clearly, Mansi is in favour of arranged marriage, while Shivani fancies love. Though the show explores the debate with two different opinions without taking sides, its writer has a distinct viewpoint. "I don't understand why in our Hindi films only love before marriage is glorified. I mean, look at people around you – your parents, uncles, aunts, friends – and you will realise that most of them have had arranged marriages. Love bloomed later, right? So arranged marriage could also be an exciting prospect and I want to explore that unglorified love," says Kamlesh Pandey.
But doesn't the writer think that in times when love is difficult to come by, relationships are getting feeble and the 'friends with benefits' concept is prevalent, the young generation would find it difficult to relate to his story largely revolving around marriage? "See, we all believe in love. Marriage is just a logical conclusion that you arrive at because you want to spend a lifetime with a particular individual. In fact, today's generation I personally believe – after having experimented with everything, has come to one unanimous conclusion. This generation understands that marriage, love or arranged, is the best thing to have happened to our culture," believes Pandey.
Well, the debate will heat up in the days to come as Love Marriage Ya Arranged Marriage will be on air soon. Till then, you can tell us your view on this always-absorbing topic!