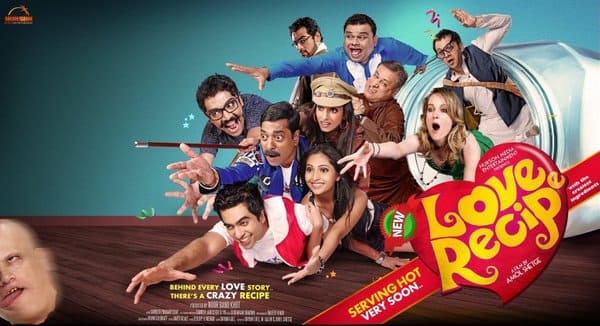 Watch this one only if you are interested in inflicting torture upon yourself
A shoddy script, an unstructured storyline and flat dialogues make this movie a perfect example of a project that was undertaken in order to torment people mentally. The director makes it a point that the movie is loaded with copious amounts of pathetic dialogues and redundant songs. And if that wasn't enough, he also introduces a different angle in this scatterbrained flick which revolves around the decapitated head of a criminal. And the chaos that ensues after it's declared that an exorbitant sum of Rs 50 crore will be given to whoever finds the terrorist dead or alive doesn't help much in making the movie any interesting.
The film collapses the moment it begins. The actors resort to hamming, as if they are forcefully trying to make us laugh. The lead pair Sohail Karim and Rani Agrawal need to hone their acting skills, and we suggest they opt for a better director the next time around, one who will bring out the best in them.
Since this onscreen couple is head over heels in love with each other, the one person who's not exactly in favour of the relationship is the heroine's dad. He's against the idea of his daughter choosing a husband who has been raised in a modern way. Obviously the hero leaves no stone unturned to impress his lover's father. And in the process he's joined by his girlfriend's brother, who tries equally hard to introduce his foreigner sweetheart to his conservative dad. But as Papa refuses to budge, the hero's father comes to the rescue, despite the fact that he's miles away from all the commotion. As he gives an eye opening speech on Skype, his thought-provoking lecture renders the girl's parents speechless and melts their hearts.
Amidst all this brouhaha, the decapitated head – which looked more like a football suffused with make-up – becomes the root cause of everyone's misery in the movie. And how the whole gang deals with the confusion is what the rest of this no-brainer is all about.
Suzanne Bernert and veteran actor Darshan Jariwala do a good job and are the only ones who don't go overboard when it comes to acting.
Hammering home the message that wearing western clothes doesn't make you any less Indian and eventually what matters is the intention started sounding a tad too preachy after a while. We suggest you give this movie a miss this weekend. And make sure you keep yourself busy by trying your hand at anything but a messed up love recipe!