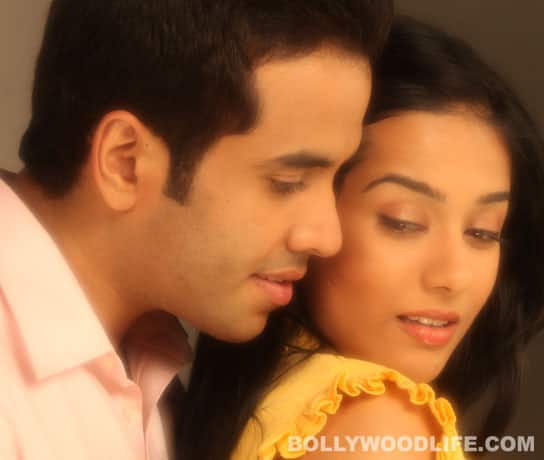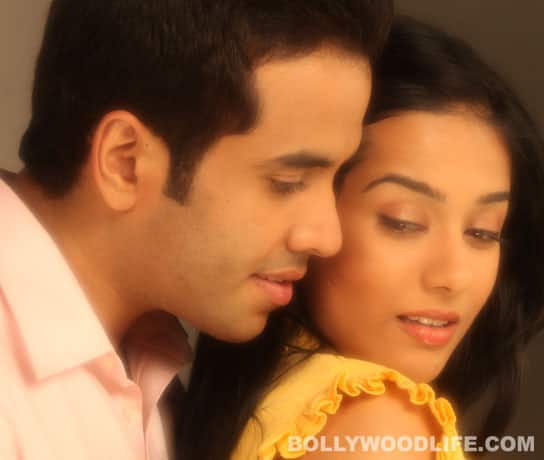 Our take on the Tusshar Kapoor-Amrita Rao starrer Love U…Mr Kalakaar! and Shagird starring Nana Patekar
Alas, Love You… Mr Kalakaar! cannot be compared to a summer's day, let alone a darling bud. The Rajshri banner comes up with yet another old-fashioned family values/hard work pays etc fable that is devoid of any spark whatsoever. So we have rich kid Ritu (Amrita Rao), heiress to the Diwan motor parts empire who falls hard for middle-class architect turned cartoonist Sahil. The object of her affections is an anodyne, stray dog feeding, Rahim doha quoting person, and as played by Tusshar Kapoor, beefy but curiously effete. To win over his potential father-in-law (Ram Kapoor), Sahil has to perform a task. Only in Rajshri films… Anyhow, Ram Kapoor hams it up as the choleric father, uttering stentorian lines like: "All artists are losers!" Tusshar Kapoor on the other hand gets all Gandhian in his insistence on adherence to the truth and has to deliver the immortal dialogue: "A month will finish in a month." Really? One learns something new everyday.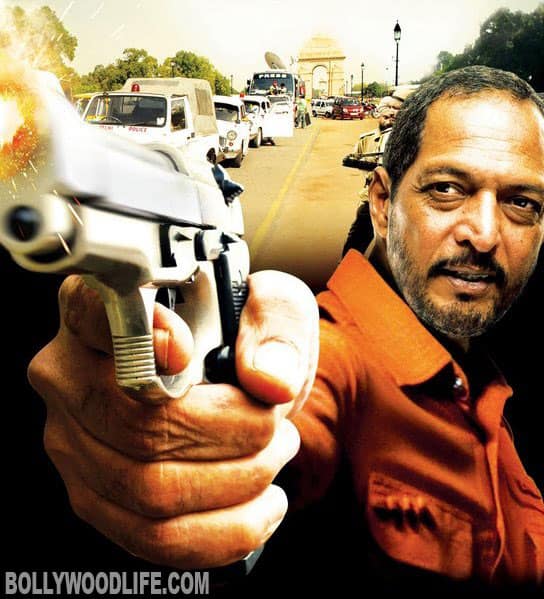 As summer's lease hath all too short a date, time to move on from the ridiculous to the almost sublime. Tigmanshu Dhulia has always been a gifted director giving us Haasil and Paan Singh Tomar, both featuring the incredible Irrfan Khan. We'll ignore Charas: A Joint Effort for now as an unfortunate result of a joint effort. Dhulia's Shagird is that rarity in contemporary Hindi cinema – a gritty cop thriller that is fast paced, plausible and more importantly is more than the sum of its parts.
Nana Patekar eschews his mannerisms to play celebrity encounter cop Hanumant Singh, like his Sadhu Agashe in Ab Tak Chhappan. Unlike Agashe, Singh is a wily old fox involved in double, triple and quadruple crosses from the get go and is controlled by politico Rajmani Singh (Zakir Hussain). Just like he had a newbie (Nakul Vaid) as his shagird (disciple) in Chhappan, here Patekar has Mohit Ahlawat as new recruit Mohit Kumar. Adding to the mix is gangster Bunty Bhaiyya (filmmaker Anurag Kashyap) and TV journo Varsha Mathur (Rimi Sen), who Mohit has a crush on.
Dhulia weaves a tangled, twisted yet utterly coherent tale where time and again, he sets up a scenario and then yanks the rug from under your feet and where nothing is as it seems. The beauty and seamier side of Delhi is captured in equal measure by Yogesh Jani's urgent cinematography and whenever there is a quiet moment, Dhulia ratchets up the body count, all done in a very casual, almost cynical way, emphasising the film's credo that life is cheap but money isn't and loyalty – what's that?
The acting, even by Rimi who normally is just a pretty face, is excellent, with Hussain and Kashyap being standouts. Even Dhulia can't do anything with Ahlawat, except remind us that nothing has changed since his wooden James debut.
But this is Nana Patekar's film. As a twisted killing machine who's also an obsessive-compulsive old Hindi song lover, the man is phenomenal.