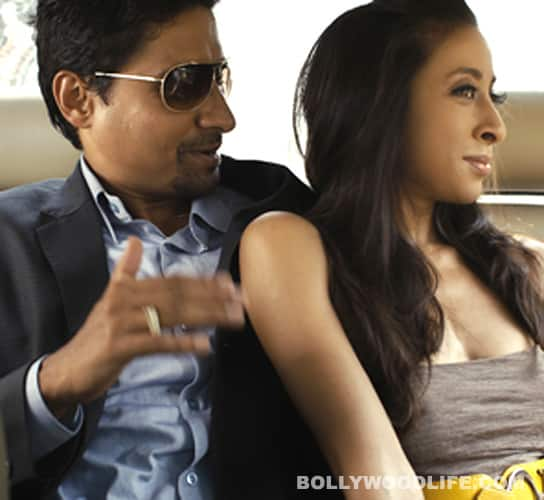 We couldn't agree more when the director of the film said in an interview that LYTD has actors and not stars
Yuki Ellias and Chandan Roy Sanyal play a grumpy couple floundering through a loveless marriage. While Chandan sets his eyes on Yuki's moolah, Yuki sets her heart on anything that appeals to her in the heat of the moment. From resorting to tarot card predictions to suddenly falling in love with a man who's working for the noble cause of protecting the environment, Yuki is a happy-go-lucky chick living her life happily irrespective of a shrewd husband and a cruel mother-in-law.The movie would lose its light-hearted charm without certain interesting characters.
For instance, Chandan's doctor in the movie is quite a funny specimen. Using euphemisms like 'missile failure' for Sanyal's erectile dysfunction problem, this man considers himself nothing less than a super sexual prodigy.
Yuki's mother-in-law Suhasini Mulay is the mastermind behind all the drama and without her evil ideas the chaos would be incomplete.
Nicolas Brown plays Yuki's love interest and the die-hard environmentalist who's all set to change the world with his radical ideas and disciplined demeanour. The actor started his career with Kites opposite Barbara Mori and, raising a toast with a glass of wheatgrass juice (his fave drink in the movie), we think Mr Brown is here to stay and entertain us.
A consistent pace and a decent script make this movie a good watch. But don't go expecting it to be a laughter riot. It is one of those films that will leave you with a nice, pleasant feeling; one of those films that will remind you of the happy monsoon moment when you feel like curling up with a book while sipping hot tea. If that's something you are looking forward to, go ahead and get a taste of Rafeeq Ellias's first attempt at making a feature film – which is surprisingly more skillful than amateurish.