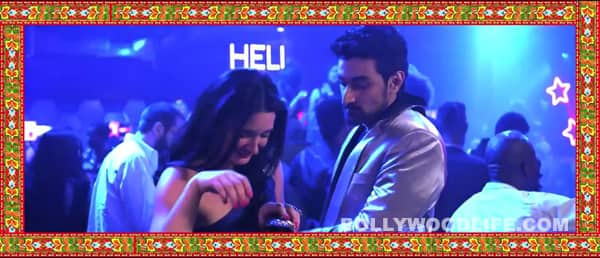 With Anurag Kashyap's Luv Shuv Tey Chicken Khurana, Punjabi rap is the flavour of the month!
In the song Kikli kalerdi from Luv Shuv Tey Chicken Khurana, a bunch of wasted small-town guys dream all day about driving in their big cars and two-timing some naughty village hens! Read the crazy lyrics to find out:
Kikli kalerdi
Hat gayi heer di
Raanjha kare cheat ji
Kare na parwaah
Hey top gear gaddi
Chick chotti vadi
24/7 bas kudiya fasaye
Jhanka jhanki kari
Taaka taaki kari
Two timing kare patha ullu da
Kya neelu kya babli
Kya pinki kya kamli
Dekhte hi baje baje ghanti
Kikli kalerdi
Karda hai rap ji
Kudi nu sad ji
Kare na parwaah.
While Dancing
Move happened to Heer
Raanjha does cheating Mister
Does not bother
Hey top gear car girl small big
24/7 only girls trapping
Taking a peek doing
Stare stare doing
Two-timing does, son of a fool
What Neelu what Babli
What Pinki what Kamli
Seeing them rings rings bell
While dancing
Doing is rap mister
Girl to leave mister
Does not bother.