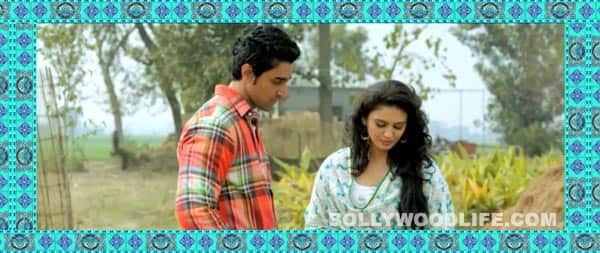 Watch the melodious song from director Sameer Sharma's debut film
A food-based film is a rarity as far as Bollywood is concerned. And food is exactly what director Sameer Sharma's debut film is all about. Produced by Anurag Kashyap, Luv Shuv Tey Chicken Khurana is about a NRI (Kunal Kapoor) coming back to his roots to sort his life out and in the process finding love et al. Huma Qureshi plays Kunal's love interest and the two look very good together. The quirky characters remind us of Dibakar Banerjee's Delhi-based films like Khosla Ka Ghosla and Oye Lucky! Lucky Oye!, only this time they seem to be more uninhibited.
Watch the just-released title song of Luv Shuv Tey Chicken Khurana. Written by Shellee, the title song has vocals by Shahid Mallya and Harshdeep Kaur. This Amit Trivedi number is not just pleasing to hear; we could also understand most of the words – whereas the Luni luni song required translation. According to an official statement, "Luv Shuv Tey Chicken Khurana is the story of a quirky Punjabi family in pursuit of a secret recipe that will enable them to reclaim their pride and wealth." We are eagerly waiting to watch this madcap entertainer when it releases early next month.
ALSO READ: LUV SHUV TEY CHICKEN KHURANA song Kiklikalerdi: Kunal Kapoor gets groovy with Huma Qureshi