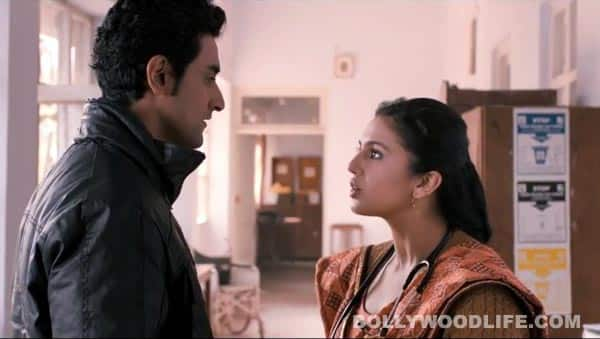 Watch the funny promo of Anurag Kashyap's next production
Director Sameer Sharma makes his directorial debut with what could be Bollywood's first film based on food. Luv Shuv Tey Chicken Khurana is an Anurag Kashyap production and looks quirky-fun. Kunal Kapoor makes a comeback of sorts and this time he will be seen romancing Huma Qureshi (of Gangs Of Wasseypur fame). The trailer of Luv Shuv… looks promising as a laugh riot with many oddball characters thrown in.
The film seems to revolve around the secret recipe for a dish called Chicken Khurana. The only guy who knows the secret passes away and the protagonist is on a mission to find out what the recipe is. We were glad to see Dolly Ahluwalia again after she had us in splits as Vicky's mom in Vicky Donor. LSTCK has music by Amit Trivedi and whatever little we can hear in the trailer is foot-tapping. We now wait to see what the debut director has in store for us when the film releases later next month.
ALSO READ: Anurag Kashyap's Luv Shuv Tey Chicken Khurana to release on November 2