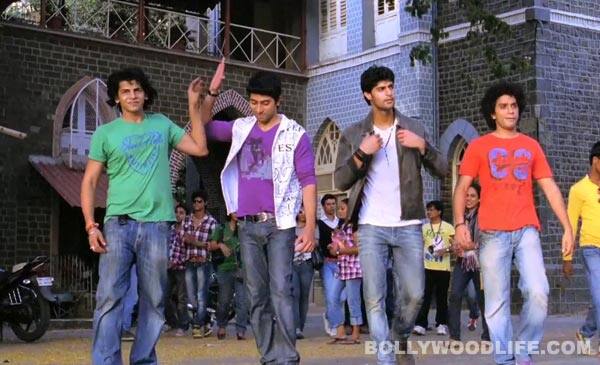 The trailer shows a mediocre young formula film based on college life
A group of very 'cool' and colourfully dressed college-goers cracking sad jokes and hi-fiing each other as some generic title track whose lyrics resemble half a dozen Hindi film names plays along – that is what Luv U Soniyo looks like from the trailer. A formula film on college life, made solely for the purpose of justifying it as a debut vehicle of yesteryear actor Rati Agnihotri's son, Tanuj Virwani, wethinks the movie will fade from the screen as well as the public memory soon. For young Tanuj, his debut vehicle could only have been either an action film or an out and out romantic comedy, but this one seems to be all three!
However, the only saving grace in the trailer, which seems agonisingly long even at under two minutes, is Remo Fernandes' voice in the title track. Sure the lyrics are clichéd to the hilt, yet Remo's energetic voice really lifts the song up! This one is clearly for students who wish to bunk their lectures and go enjoy the low cost morning show at theaters nearest to their colleges! If you feel we're being too harsh, check out for yourself!