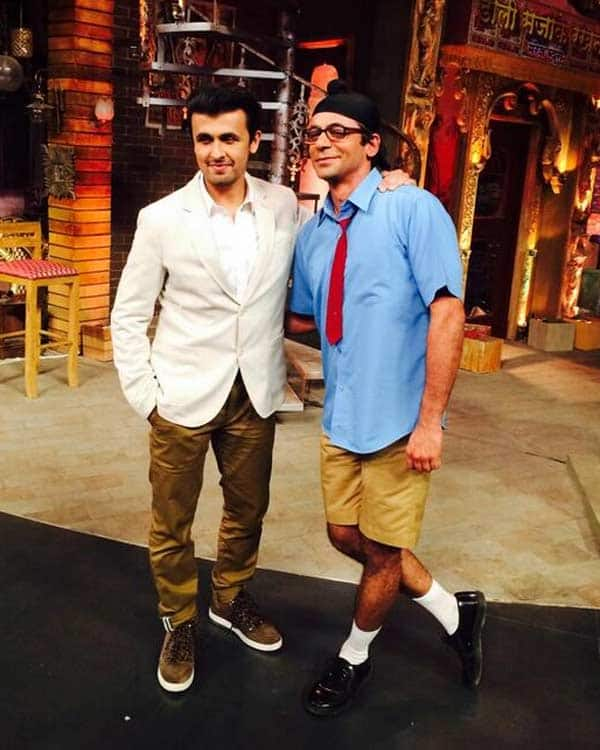 The next guest on the comedy show is popular singer Sonu Nigam
Sunil Grover is apparently a huge fan of the playback singer and that's the prime reason why the comedian was keen on inviting the actor on his comedy show Mad in India 100% desi show.
The comedian tweeted, "Thank u Sonu ji. Had a great time. U r the real star! Here is ur picture with Nagar Nigam." Now we all expected the singer-actor to hum a few tunes on the show, but what surprised us is seeing Sonu Nigam doing mimicry. The singer speaks about how he wanted to sing peppy numbers but was always chosen for sad songs. The actor reveals the secret of his success and more.
The episode gets interesting when Sonu interacts with Sunil Grover who portrays the character of Sabji . The singer apparently came to the show to promote his upcoming movie Jal.