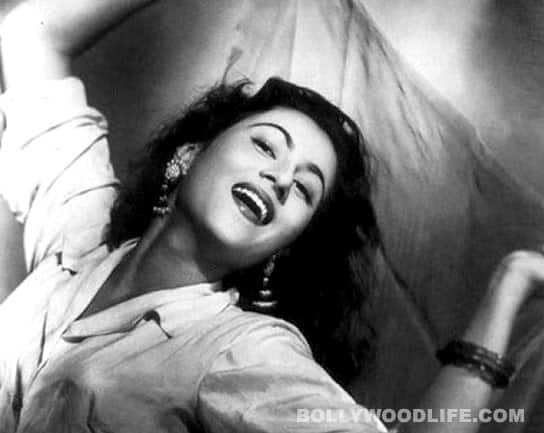 We look at some of the most memorable love songs of the glowing star of the black and white era
Madhubala was grace and beauty personified. When she stepped into the frame, members of the audience stayed glued to her lovely face. Even today, many refer to her as the most beautiful woman of the Indian film industry and rightly so. The diva of black and white cinema coincidentally shares her birth date with Valentine's Day – a day that celebrates love. The actor was a part of many memorable love songs and on her 78th birth anniversary we recollect some of those gems which captured the seductive, naughty and painful sides of Madhubala and touched the romantic in us.
Pyar kiya to darna kya – Mughal-E-Azam
In this song, Madhubala (with the voice of Lata Mangeshkar) dons the avatar of the rebellious courtesan, who sings about being brave in love. It was the first time that Madhubala stepped on to the coloured screen, but she remained as ethereal as she was in black and white.
Achha ji main hari – Kala Pani
Madhubala has several naughty numbers to her name including Haal kaisa hai and Ek ladki bheegi bhagi si. This one's special for the great chemistry between Madhubala and Dev Anand and also for its picturisation. As the actors pace around, the camera runs along with them at break neck speed, making the song even more fun.
Zindagi bhar nahin – Barsaat Ki Raat
The song evokes angst and it's amazing how beautiful Madhubala can look even when she's sad.
Thandi hawa kaali ghata – Mr. & Mrs. 55
In the voice of Geeta Dutt, a joyous Madhubala sings of nature and love. Sweet and melodious, this is one of her rare gems.
Aaiye meherbaan – Howrah Bridge
Madhubala is at her seductive best in this song. The batting of the eyelids, the smile and the adayein in place, she seduces you, with the help of Asha Bhosle's voice, of course.
Chand raat – Half Ticket
Kishore Kumar and Madhubala have many naughty and peppy numbers together, but this one is one of their most romantic numbers together. This night song was picturised on the sets with all the quintessential romantic elements – the moon, the sand and the coconut trees.
Do ghadi woh jo paas aa baithe – Gateway of India
Bharat Bhushan sings this lovely number to Madhubala in Mohd Rafi's melodious voice. He almost echoes the sentiments of the audience! Lata Mangeshkar lends her voice to Madhubala in this one.