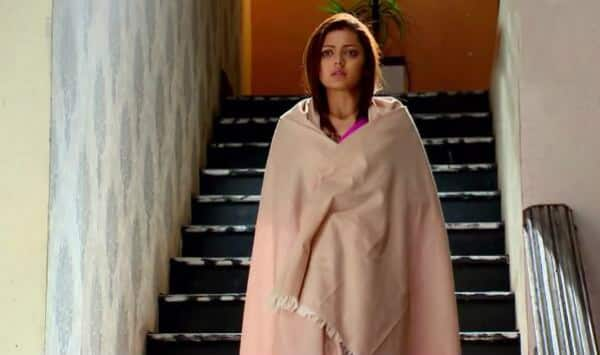 Living in the twenty-first century, we don't think any woman should tolerate a spouse like RK. Why? Read on to know…
Madhubala Ek Ishq Ek Junoon recently witnessed Raj Kumar aka Raja (Vivian DSena) forcing himself on Madhubala (Drashti Dhami) after getting drunk. Raja, who claimed to be in love with Madhu was upset with the constant taunts from his family of not being man enough to control his wife.
After being egged on by  Bhanu Pratab Singh (Jaswant Menaria), Raja loses his sense of right and wrong and decides to show Madhu the place of women in his family. Well any upright and independent woman wouldn't tolerate that kind of treatment and we don't think Madhu should either. Here are five reasons why Madhu should leave Raja and move on…
# Raja raped her after promising that he will never try to get close to her until she allows him
# Raja and his family think that the place of a woman is at the feet of her man
#He doesn't blink an eyelid before killing or beating up someone
#He is over possessive and a control freak
# While it's okay to die trying to prove your love (not that we are suggesting people do it), but killing someone to gain someone else is on the borderlines of being psychotic. Raja threatened to kill Madhu's grandmother in order to get her.
Well wethinks that these are reasons enough for Madhu to dump the man, who believes he is in love with her, if she wants a peaceful life. Don't you agree with us BollywoodLifers?