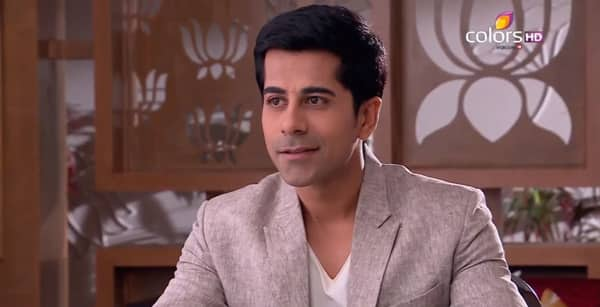 Gunjan Utreja has quit the telly show. While the makers are looking for a replacement rumours are rife that the show might end by the end of May. Will we have no more Madhubala, read on to find out…
Vivien Dsena must be happier than Pharrell Williams currently. Just like he wanted he is the solo lead in the show Madhubala right now because we hear that Gunjan Utreja who played the role of Abhay Kapoor has called it quits. When Utreja was contacted he neither confirmed nor denied the news. The show makers are looking to replace Gunjan and they have already approached Shaleen Malhotra, Hasan Zaidi and Krip Suri. We are given to understand that though Shaleen turned down the role right away, Hasan and Krip went on to give look tests suggesting they are interested to feature in Madhubala.
We also hear that the show's actors Kishwer Merchantt (Ananya), Indresh Malik (Bittooji) and Shama Deshpande (Radha) and Puneet Sachdev (Nikhil) have 'taken a break' from shooting for the show. We fear that like Deepshikha Nagpal (Pam) who left the show recently, these cast members too have quit Madhubala.
That's not all in the turbulent lands of Madhubala. Apparently, Ekta Kapoor's new telly show is about to replace Madhubala from May 24 on Colors. But Madhubala's producer, Abhinav Shukla dismissed all rumours saying that all is well and the show isn't shutting down anytime soon.
Well, we hope that Shukla is not lying about Madhubala's fate. Keep watching this space for more updates on Color's Madhubala.