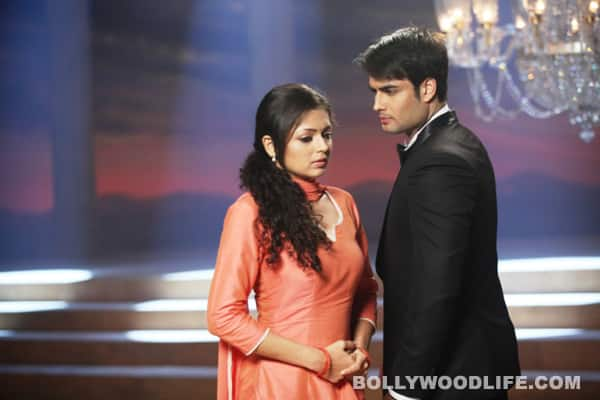 RK and Madhu may be at loggerheads on almost everything, but along the way they have come close enough to start a family. Is that happy news? Find out….
Soap operas have moods, just like their characters do. And it's all to win the TVT (Television Viewership In Thousands – formerly TRP or Television Rating Point – race. Madhubala Ek Ishq Ek Junoon is no exception. After Madhu (Drashti Dhami) and her man RK (Vivian Dsena) go through all sorts of trials and tribulations until they finally admit they love each other and get married (after more ups and downs and a few left turns), they kind of settle into tentative wedded bliss. And in the latest drama to unfold in their combined lives, Madhu acts out the role of the heroine in a movie that RK decides to make. That is not an easy process either. There are misunderstandings, fights and a dreadfully overacted scene in which Madhu stabs RK, who suffers a paralytic attack and drags one leg thereafter. But the show – as it does in real life – goes on. RK agrees to make the film a woman-centric one so that he can take a back seat to recover, but starts becoming insecure when he realises that Madhu outshines him. Of course there are people just waiting to inflame the situation; Deepali (Seema Mishra) drips verbal poison into RK's ear and causes more dissent between him and his wife.
But along the way, even as Madhu starts getting really upset with her husband and his behaviour, she realises that there is more in store for her. She is pregnant. At Diwali puja she starts feeling very unwell and does a quick calculation that brings up a reality that the doctor confirms. Is she happy – she has to be, perhaps after a few doubts, because she is a biwi and bahu, hai na? But will RK be happy with the news that he is to become a daddy? Will he be loving and supportive, or will he be his usual bad-tempered self and throw another snit-fit? Will their relationship survive this latest twist in the tale? We wait to find out….