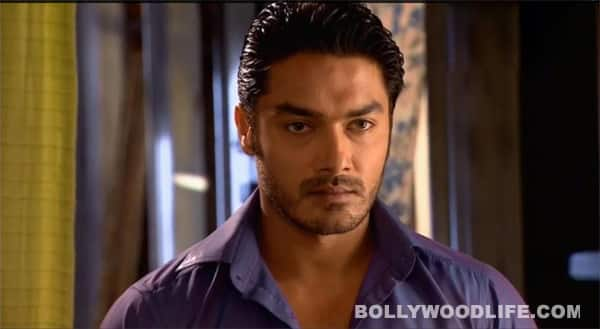 The step brothers are at war over a woman they both claim to be in love with, will someone please ask the lady what is that she wants
Madhubala Ek Ishq Ek Junoon is forcing drama into its daily dose and so after the melodramatic wedding between Rishab Kundra (Vivian DSena) and Madhubala (Drashti Dhami) we've witnessed romantic moments and we liked how the love story was moving forward. But out of nowhere, Sultan (Avinesh Rekhi) is reintroduced and now as RK's step brother – Mohan Kundra's real son.
RK, who is shattered with this news breaks down in front of Madhu and begs her to never leave him. Sultan on the other hand, begs Madhu to leave RK and live with him. Madhu luckily is not confused in this situation; and states that her love and loyalty is only towards RK.
Rishab learns that Sultan is making advances towards his wife and decides to end it once and for all and what starts as a brawl ends up with Sultan being shot. While everyone believes that RK killed his step-brother, we smell something fishy.
Wethinks, Sultan died a little too easily and fast. For all you know, this could be a trick to separate RK and Madhu. With his enemy in jail, it will be only too easy for Sultan to kidnap Madhu and make her his own. How desperate, no?
We truly believe that Sultan is faking his death or maybe it's Deepali who actually shot Sultan and framed RK. What's your take?