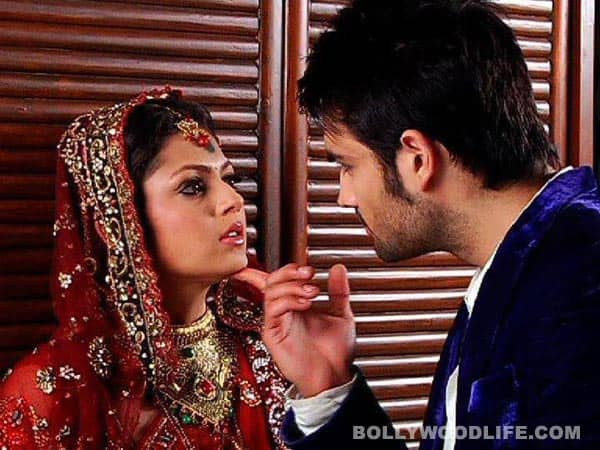 The show is set to reveal some major dramatic twists and turns in the upcoming week
Madhubala Ek Ishq Ek Junoon has been a treat to watch ever since RK (Vivian DSena) and Madhubala (Drashti Dhami) expressed their love for one another. With all the kuchikoo going on, there was no room for malice, but looks like the viewers are in for a rude shock.
Rishab, who was the epitome of romance and all the lovey dovey mush, has apparently been faking it. No daily soap has ever managed to pull off the hero as the baddie for that long, but looks like the creatives of Madhubala achieved it. According to the promos, the couple is all set to retake their vows, in this case the saat pheras, and suddenly RK has a change of heart. He wickedly grins, and without saying anything, Madhu understands the underlying meaning. Well, will someone care to explain it to us too?
Apparently, all this while, RK has been faking his love for Madhu to take some sort of revenge. Looks like the plot has just begun to thicken, interesting no? We cross our fingers and hope that the producers of the show are really going to make it fun, 'coz if this turns out to be some kind of sacrifice wherein he is either about to die or something on those lines and hence wants Madhu to hate him, then it is really going to suck.
With the twist in the story, we wonder if the whole Balraj (Madhubala's father) vs RK face-off was fake. Will the wicked man rise from the dead too?
Anyway, we sympathise with the fans 'coz frankly we are as confused as they are. So after learning that RK's love is a big fat lie, will Madhu still continue to love him? Or will she move out and make a career of her own in films? Or is this RK's way to get Madhu to act in movies? Too many questions and there's no logical answer. Guess it's time to wait and watch for what unfolds next…