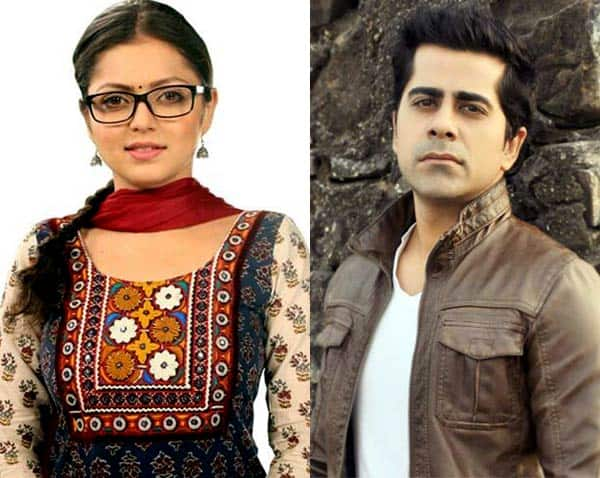 The show has taken a 20 year leap and with a new hero
Before the leap, Madhubala Ek Ishq Ek Junoon was the love story of Rishab Kundra and Madhubala. We witnessed their ups and downs, love-hate-love phases, misunderstandings, obsessions and what not. However, RK and Madhu's untimely death started a new chapter just like the makers planned it.
RK and Madhu's daughter is a carbon copy of her mom and people often compared her to the yesteryear actor, who passed away with her superstar husband in a blast. Living with RK's mother, Radha (Shama Deshpande) as Madhubala Devkinandan, she is unaware that her parents were once Bollywood's legendary stars. All this while, Radha has tried to keep Madhu uninformed about her parents' past. But fate has other plans. Madhu gets a chance to work in Mumbai and she jumps at the opportunity. Mr Bittu (Indresh Malik) has been instructed to never tell Madhu about her parents, what they looked like, their profession, how they died or who had killed them.
Abhay Kapoor (Gunjan Utreja) – the one responsible for the death of RK and Madhubala is now a superstar and Jr Madhu is working as his personal assistant. Abhay has his own history that troubles and torments him.
The story so far is been spun very interestingly and makes us believe that we are almost watching a completely new show. The plot has been well woven into the leap making us extremely curious as to what happened in the 20 years post RK and Madhubala's death. The new superstar – Abhay Kapoor looks hot, makes you drool, and you'd love to hate him too. Gunjan Utreja has done a fabulous job so far except for a few times we feel he goes expressionless. The actor is hot, has a great body and is capable of making people forget Vivian Dsena – now that is an achievement in itself.
However, wethinks the major credit of the show now goes to Drashti Dhami. The actor has reinvented herself on Madhubala Ek Ishq Ek Junoon. The actor convinces you that she is indeed the daughter of RK and Madhubala. Her talkative nature, clumsiness and simplicity take you by surprise. It's not an easy task to do. After playing a character for so long to completely change yourself in the same show.
What we like even better is the chemistry between the leads. We see the jodi rocking it onscreen once the romantic track starts. Kudos to the casting team for selecting a great cast to take the story forward and the creatives for ideating a good story.
The only flaw in the script is that Abhay Kapoor is almost 20 years older than Madhu. According to our calculations, he is about 38-40 years-old. All said and done, we are glad the show took a leap and decided to show us something interesting than dragging the story on. Let's hope other serials take a cue from this and do the same.
Rating:
out of 5
Reviewed by Letty Mariam Abraham
* Poor
** Average
*** Good
**** Very good
***** Excellent