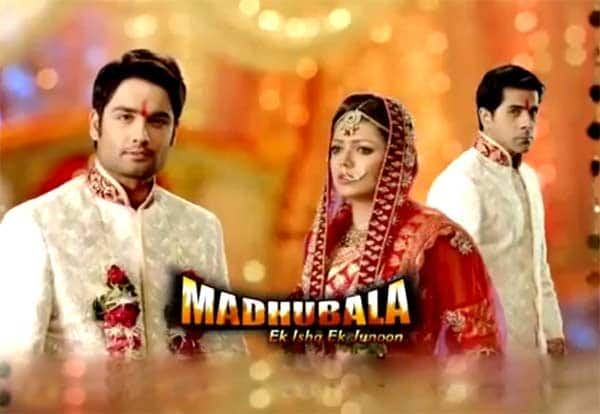 One of the most interesting twists on Madhubala is expected soon
Drashti Dhami aka Madhubala and Vivian DSena (RK) will be back as a couple on Colors hit show Madhubala  Ek Ishq Ek Junoon. Wondering where does this take Gunjan Utreja aka Abhay Kapoor and Madhu's love story? While Abhay made a romantic proposal to Madhu in the last episode, it seems like it was just a facade. Madhubala takes a U-turn and hits back on to the revenge plot.
Abhay's marriage proposal to Madhu is just another ploy, Kapoor is now seeking revenge from Madhu and her grandmother Radhaji (Shama Deshpande). And hence he instead gets a mentally challenged RK to marry Madhu.
Gives us a déjà vu feeling. While we like Madhubala fans are happy that Vivian DSena is back on the show, here are a few questions we have in mind. Does this mean that Vivian will sideline Gunjan in the coming episodes? Will Madhu-RK go through the same grind of winning over love and the love-hate relationship?
While Drashti and DSena's chemistry onscreen is great we hope that the makers find an interesting twist to the love story, else it might just be like we are watching recaps of the older episodes, hai na?
Here watch Vivian DSena's return on Madhubala – Ek Ishq Ek Junoon!
[flv image="http://st1.bollywoodlife.com/wp-content/uploads/2014/03/madhubala-240314.jpg"]http://st1.bollywoodlife.com/wp-content/uploads/2014/03/madhubala.flv[/flv]