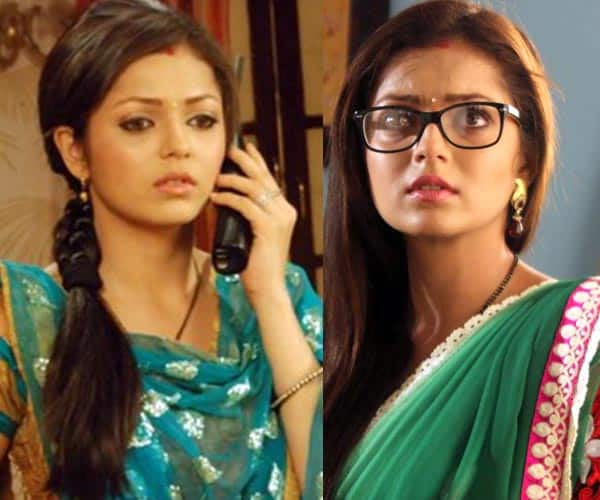 The current track in the Colors' popular daily soap will showcase a pregnant Madhu
A few years back, when Drashti Dhami was the lead in Geet Huyi Sabse Parayi on Star One, the actor refused to play a mother onscreen. Drashti even refused to sport a fake body suit which would show her over seven months pregnant. In order to keep the actor happy, the makers of the show introduced a sequence which showed that Drashti had a miscarriage.
According to the latest track in Madhubala Ek Ishq Ek Junoon, Madhu is expecting Raja's (Vivian DSena) child. She is just a few weeks pregnant and hence the baby bump isn't visible. However, we wonder if Drashti has changed her mind about playing mother over time? Or will the makers of the show add a miscarriage subplot in the show to suit Drashti's convenience.
As the storyline progresses, Bhanu (Jaswant Menaria) walks in during Madhu's godh bharai (baby shower) and points a gun at her. He is angry with Dauji (Ravi Khanvilkar) for naming Madhu as the head of the family instead of him. He attacks the family, kidnaps Madhu and threatens to kill her and the unborn baby if Dauji doesn't give him Rs 20 crore.
According to the track it is easy for the makers to introduce a miscarriage in the script and give in to Drashti's demands. But we hope no such thing happens, 'coz it would be interesting to see the young actor donning the role of a mom as the show progresses. What do you think BollywoodLifers?