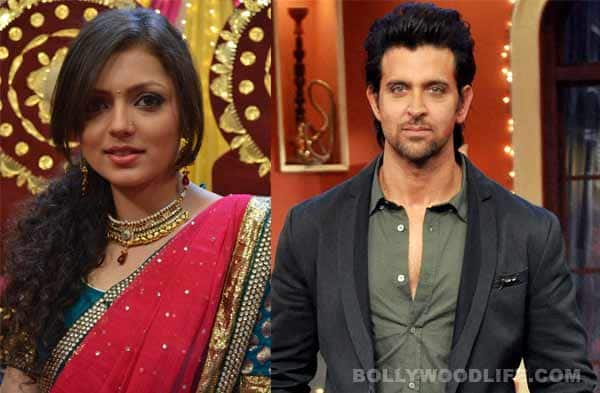 Ever since Madhu has accepted to be Rishab Kundra's heroine she has been facing a lot of trouble, obviously not created by her
Pabbo and Deepali have made it their life mission to stop Madhubala (Drashti Dhami) from acting in RK's movie. First they tried to keep her occupied in household chores. When she managed to do that with ease and finesse, the conniving women told her that she has to go to some remote temple and pray for the long and prosperous life of her husband.
Deepali had left rats just outside the temple to trouble Madhu, but our superwoman continued with her prayers in spite of being bitten by rats – guess she didn't really need any injections after that. When all the drama was over, the duo came up with something new to trouble her. They insisted that Madhu has to keep karva chauth for RK (Vivian DSena). When Rishab finds out about this, he forces Madhu to break it. And this is just the beginning of all her troubles.
However, Madhu will get a break from it; Hrithik Roshan walks in to RK's film set and watches Madhu performing. He approaches her and tells her she is doing a commendable job and she should keep going on no matter what comes in her way. Apparently Hrithik comes on the set to promote his upcoming superhero flick Krrish 3.
Will Hrithik's words encourage Madhu to do better in her movie with RK? Guess we'll have to wait and watch to find that out,