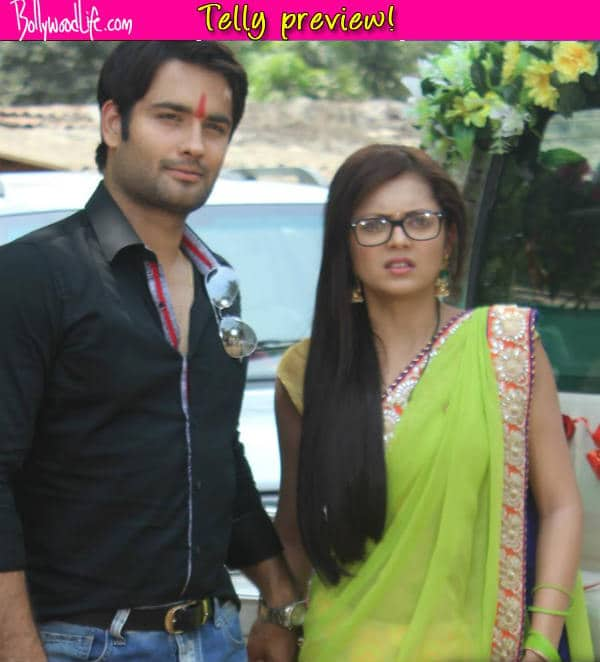 Just when Madhu thought that all her woes are over, RK gives her a new shock
In the previous episode of Madhubala Ek Ishq Ek Junoon, we saw how Madhu (Drashti Dhami) takes her rape case back 'coz Raj Kumar aka Raja (Vivian DSena) threatens to kill Dida (Shama Deshpande). In the court, Madhu claims that Raja has asked for forgiveness and she is ready to forgive and live with him again. After the court proceedings, Raja forces Madhu to come home with him, but she refuses, so he carries her on his shoulders and tries to forcibly take her home. Luckily the cops arrive and warn Raja against it.
Back at RK's place, he promises his Dauji (Ravi Khanvilkar) that he will get Madhu back home at any cost so that he can take his revenge. And Madhu tells her Dida that they should relocate to another city 'coz she has had enough traumas for one lifetime.
In the upcoming episode, Raja will again kidnap Dida and bring her to his place. Agni – his sister (Shraddha Jaiswal) will call Madhu and tell her about her granny's location. Madhu will rush to RK's place to save her Dida but this will be a trap. Once Madhu is back in RK's house, he will imprison her and make her his captive. Madhu will have no other option but to live with Raja in order to save her grandmother.
Wonder what Raja will do to Madhu next to avenge the death of his Baiji (Jaya Bhattacharya). Keep watching this space to find out more.