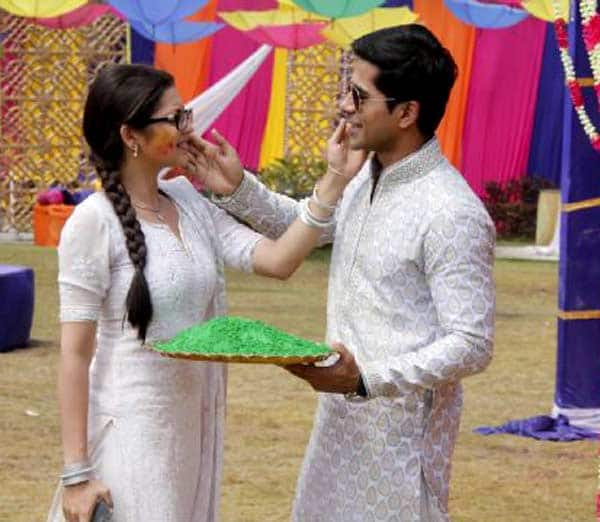 Madhu is under the influence of bhaag and anything she says or does would be forgiven, but will AK simply let his secretary go without a punishment?
Madhubala Ek Ishq Ek Junoon is Holi and Abhay Kapoor (Gunjan Utreja) has thrown a huge party for Bebe (Neelu Kohli). But the superstar does not like colors and cannot stand being colored either. Everyone will request and try to reason with him, but Abhay will not budge.
In the party, Dollyji (Utkarsha Naik) will spike the Gujjiyas with bhang and feed them to Madhubala (Drashti Dhami) and some of the other family members. Madhu will get tipsy and will start dancing, which will leave Abhay and the rest of the Kapoor family surprised. In her drunken state she will even dare to colour AK. He will reprimand Madhu, who will laugh it off unknowingly… giggle…giggle.
The makers will showcase a few romantic glimpses between Abhay and Madhu – now we are not sure if it's a dream sequence or not. Nonetheless, the scenes will definitely invoke some spark between the two characters, which will be very interesting to watch.
A source also informs us that in her drunken state, Madhu will reveal some secret of her past to AK. To know what the secret is and what will be Abhay's reaction, keep watching this space.