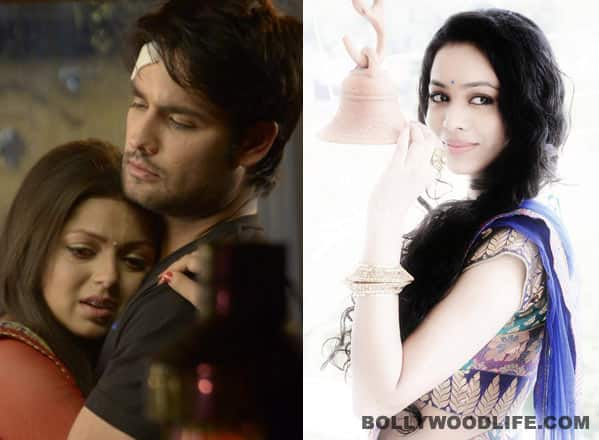 Love isn't for the faint-hearted, and when its a love saga like Rishab and Madhu's – it's a whole different ball game altogether!
According to the recent episodes, RK (Vivian DSena) has found a friend in Ria (Vaishnavi Dhanraj), someone who can talk to, without having the fear of being judged. Unlike Madhubala (Drashti Dhami) – his wife, he doesn't feel threatened by Ria or her non-existent popularity and so, they get together, drink and discuss their lives. How very friendly! Madhu is trying to set her husband straight and knows in her heart of hearts that Ria is bad news. This gets confirmed when Ria threatens Madhu of stealing her husband in 12 hours.
Now originally, the makers had brought in Ria as a long term character, who's ultimate goal was to become a star with the help of RK. However, the viewers expressed their displeasure with the new track and the creatives decided to end the whole 'other woman' track as soon as possible.
So if rumours are to be believed, Ria's track will come to a close by December end, but there is a whole lot of drama to unfold before that happens. In one of her drunken episodes, Ria tries to get cozy with Rishab, but RK realises this and runs back to his wife with deep regret and remorse. When Mads learns about this, she is livid with both her husband and his so-called friend. When Madhu tells Ria to back off and stay the hell away from her husband, Ria showcases her true colors and announces that she will bind RK to her in the next 12 hours.
It seems she will try seducing the dishy dude again and when he rejects her, Ria will accuse him of raping her. Madhu as usual, jumps to her husband's rescue, but will she save him in time and will RK finally come to his senses? Guess we will have to wait and watch, right?