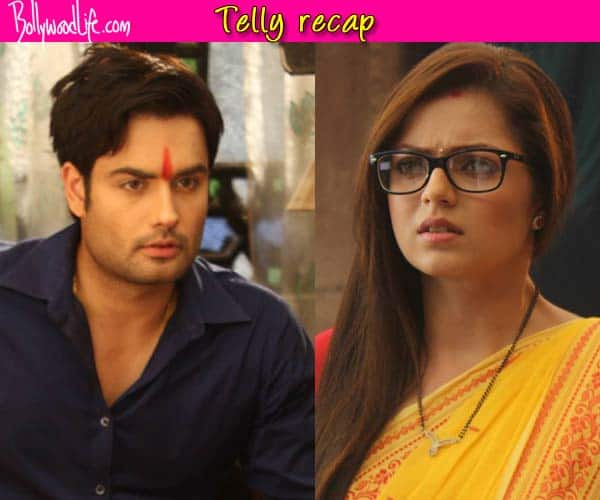 Bhanu created misunderstandings between the couple and now they are out for each other's blood
In the recent episodes of Madhubala Ek Ishq Ek Junoon, we saw how Madhu files a case against Raja for raping her. Raja (Vivian DSena) believes that Madhu (Drashti Dhami) got him arrested in a fit of anger and will come to free him once she cools down. However, Madhu wants to see Raja punished severely for his acts and has no plans to let him go scot-free. Unfortunately, during all this, Raja's Baiji meets with an accident and is in dire need of blood. Raja is the only one who has the matching blood group, but he cannot come to the hospital 'coz he is still behind bars. He sends his brother-in-law to talk to Madhu. But Bhanu doesn't inform Madhu the gravity of the situation, instead just orders her to withdraw the complaint.
Baiji dies in the operation theatre due to blood loss. The entire family including RK blame Madhu for her death. RK vows to torture Madhu and her family to avenge the death of his Baiji. But Raja's family is angry with him as well for marrying Madhu and hence they disown him.
In the upcoming episode, we will see a gang of goons attacking Madhu while RK sits and watches her ordeal. He does not come forward to help his wife, instead he ignores her calls of help. We wonder if RK will realise that the real person behind the death of his Baiji is Bhanu. Or will RK kill Madhu to take revenge and then regret for the rest of his life? According to rumours, RK will try to kill Dida – Madhu's grandmother first.
To find out what happens next on Madhubala Ek Ishq Ek Junoon, stay tuned to BollywoodLife.