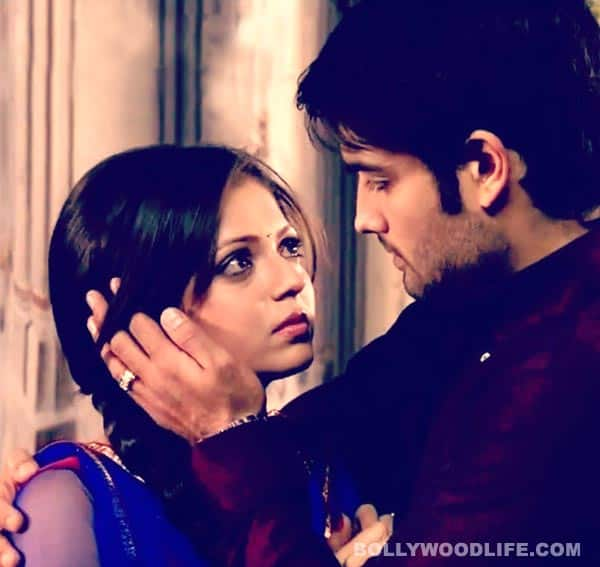 A lot can happen over a cup of coffee. Imagine then, what all can happen after a glass of alcohol!
In the upcoming episodes of Madhubala Ek Ishq Ek Junoon, RK (Vivian DSena) will throw a lavish party to which Madhu (Drashti Dhami) is also invited. Ideally, knowing the situation, we expected that she would skip the bash, but Madhu never does what she should.
At the party, Rishab apparently spikes Madhu's drink and gets her drunk. He himself loses control after he drinks excessively. During the soiree, the couple open their hearts and reveal how they truly feel about each other, something they wouldn't do if they were in their senses, stone cold sober and thinking straight. Par honi ko kaun taal sakta hai, right?
It seems that Madhu spends the night at RK's mansion. Now we are a little unclear if she sleeps with RK and whether they actually have sex, but Madhubala wakes up to find RK right next to her in bed. Shocked, she leaves the mansion in a hurry forgetting her dupatta tangled in RK's sheets. Ahem… ahem!
When Rishab wakes up, he finds only Madhu's dupatta, not Madhu herself. Angry, he asks Bittuji for an explanation. Bittuji then enlightens RK about the events of the night, leaving the snobbish actor a little more than embarrassed, 'coz apparently during the party RK declared Madhu was his wife and requested her to never leave him. So melodramatic, no?
If Madhu and RK really had unprotected sex, will their adventurous night have after effects…if you get our meaning. For all you know, the makers may soon write in a track where Madhu is pregnant with RK's child… OMG!